The April issue of PREVIEWS has arrived so here are our picks from what's arriving in June!  We've separated our Marvel Previews Picks as well as our DC Comics Picks, which you can find over on The Blog! As always, if you see anything you like make sure to let us know by shooting us a message!
When Doctor Frances Ai's younger sister Maura died in a tragic accident six months ago, Frances swore she would bring her back to life. However, the creature that rises from the slab is clearly not Maura. This girl, who chooses the name "M," doesn't remember anything about Maura's life and just wants to be her own person. However, Frances expects M to pursue the same path that Maura had been on-applying to college to become a scientist-and continue the plans she and Maura shared. Hoping to trigger Maura's memories, Frances surrounds M with the trappings of Maura's past, but M wants nothing to do with Frances' attempts to change her into something she's not.
Talia Dutton's debut graphic novel, M Is for Monster, takes a hard look at what it means to live up to other people's expectations-as well as our own.
After a disastrous defeat at the 2018 World Cup, Japan's team struggles to regroup. But what's missing? An absolute Ace Striker, who can guide them to the win. The Football Association is hell-bent on creating a striker who hungers for goals and thirsts for victory, and who can be the decisive instrument in turning around a losing match… and to do so, they've gathered 300 of Japan's best and brightest youth players. Who will emerge to lead the team… and will they be able to out-muscle and out-ego everyone who stands in their way?
Ghosts of Science Past HC
A teenager desperate to pass his Biology final is visited in the night, Christmas Carol-style, by the spirits of some of the greatest scientists in history.
Trevor suffers from an ailment common among high schoolers: apathy. He snoozes through science class, distrusts his teachers, and would rather stay up all night playing video games than studying for his upcoming science quiz. With an "F" in Biology looming ominously in Trevor's near future unless he finds motivation, Trevor's parents take away his video games for a week in an effort to make him buckle down and study. When he opens up his book, however, an epic adventure begins, and the greatest scientists in history become his guides-literally!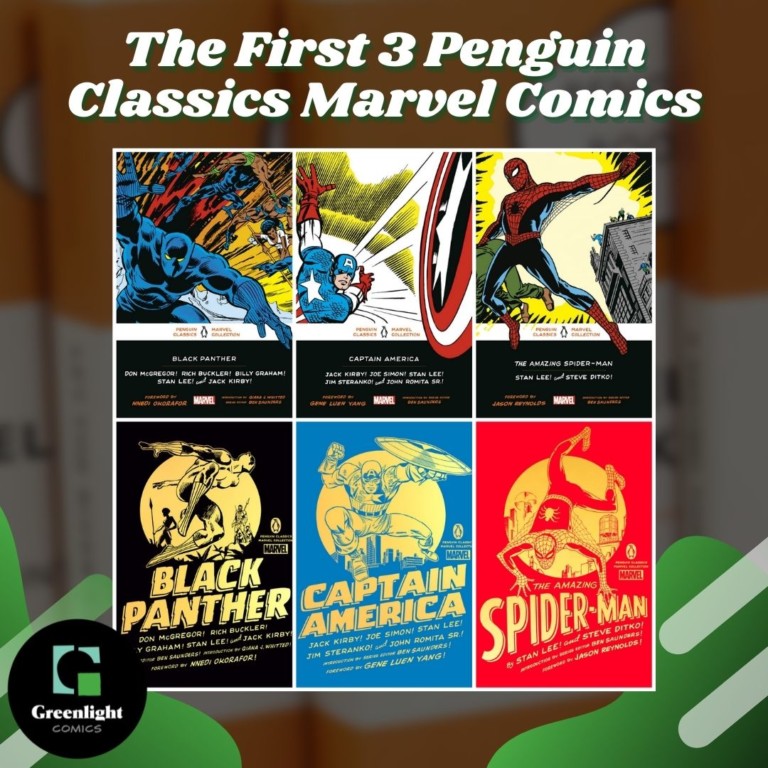 Penguin Classics Marvel Collection Vol 1-3 GN
"For many decades, Marvel's comics have enthralled audiences with a whole world of storytelling, visual artistry, ideas and social commentary. This is why readers return year after year to the stories of Spider-Man, Black Panther and Captain America – characters now as deeply engrained in our culture as the folk heroes of older literary traditions. We are thrilled to present Marvel's classics as Penguin Classics, and to place the iconic work of Stan Lee, Steve Ditko, Jack Kirby and many other historic Marvel creators on shelves alongside the world's greatest literature." – Jessica Harrison, Editorial Director of Penguin Classics
From our Marvel Previews Post!
They were cherished by their adoring fans. They were reviled by the harsh press. They lived, they loved, they fought, and they died…a lot… all for the sake of fame. They were the X-Statix, a team of mutant celebrities fighting for a brighter world and an even brighter spotlight! But they're old news now, because there's a new mutant team that will live harder, love harder, fight harder and die a whole lot harder than those has-beens! Peter Milligan, Michael Allred and Laura Allred return to introduce the best new super hero team you didn't know you needed! Meet…the X-Cellent! But as the long-thought-dead Zeitgeist recruits new members for his smash-hit mutant phenomenon, will they turn out to be team players – or the latest in a long line of adversaries? Collecting GIANT-SIZE X-STATIX #1 and X-CELLENT #1-5.
Graphic Novels & Collections!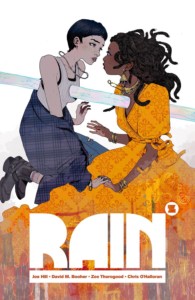 She's finally moving in with her girlfriend. But dark clouds roll in and release crystal nails that spear anyone not safely under cover.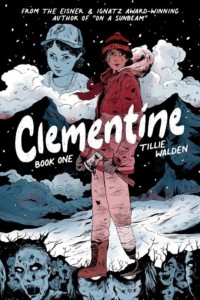 Tillie Walden enters THE WALKING DEAD with 17-year-old Clementine in this intimate, coming-of-age YA graphic novel trilogy.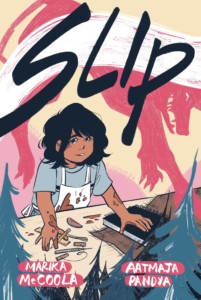 Jade goes to Art Camp, but after her friend just tried to end her own life she struggles to focus on art, but her worry soon turns monstrous!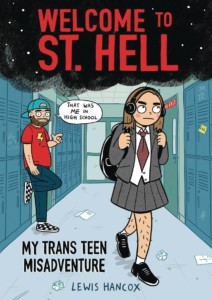 Welcome To St Hell: My Trans Teen Misadventure GN
Lewis takes readers on the difficult path he took to become the man he was truly meant to be.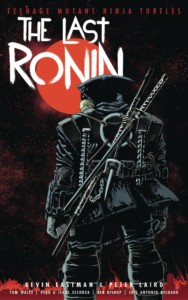 The final story of the Teenage Mutant Ninja Turtles, three decades in the making! Who is the Last Ronin? Collects the complete 5-issue series.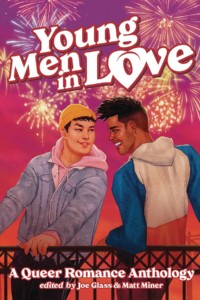 A heartwarming, uplifting, and vibrant anthology returning to the glory days of romance comics! Cover by the one and only Kevin Wada 😍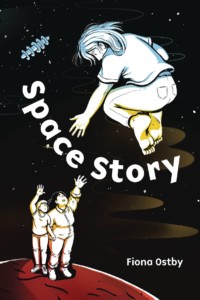 Two women meet at the space academy and fall in love. Told in three interwoven stories with beautiful art, a tale of a family separated by space.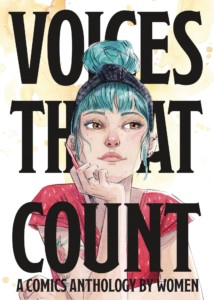 This graphic novel anthology dissects what it means to be a woman in today's hyper-masculine world. Look at that gorgeous cover art!!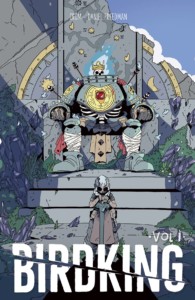 From the creators of 'Raiders' Daniel Freedman and Crom, comes an original dark fantasy graphic novel of epic adventure and magic.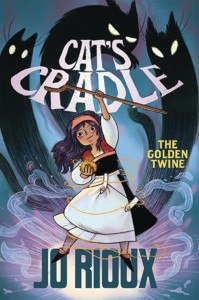 Suri loves monsters, studying their lore, telling stories about them (for a fee), and (she hopes) one day taming them. Merchants and monsters!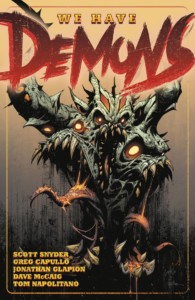 Scott Snyder & Greg Capullo bring you a tale of Angels, Demons & Demon Hunters in an all out blockbuster series.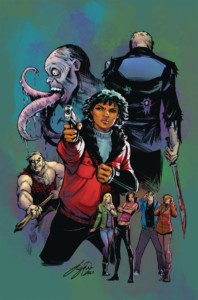 The Very Final Last Girls GN
Megan finds herself in a secret rehab program for survivors of horrific anomalies (summer camp slashers, nightmare weavers, pod people, etc.).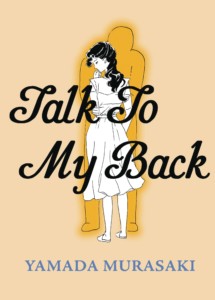 The fraying of Japan's suburban middle-class dreams through a woman's relationship with her two daughters.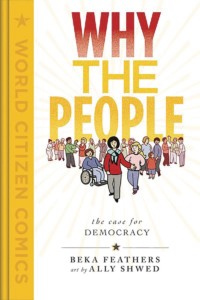 Why The People: The Case For Democracy GN
In this witty political graphic novel, learn how democracy works and how it gives power to the people.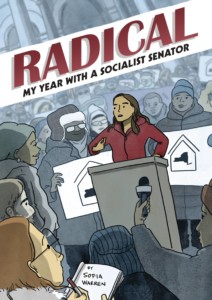 Radical: My Year With A Socialist Senator GN
A remarkable first-hand account of Warren's experience with Julia Salazar in their first year in NYC office.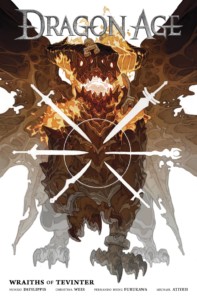 Dragon Age: Wraiths of Tevinter HC
'Dragon Age: Inquisition' gets a canonical continuation in this collection of the comic trilogy!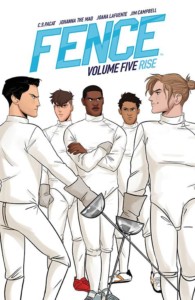 C. S. Pacat and Johanna the Mad reunite for the next chapter in this fierce and heartfelt GLAAD Media Award-nominated series!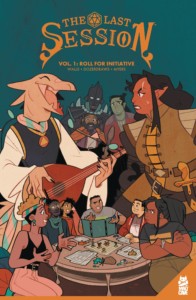 The Last Session Vol 01 TP
A fun D&D Tabletop story which is a bit too real in story hahah but the art is gorgeous! Just look at it! Brayden loves the art! AHH! Pretty book!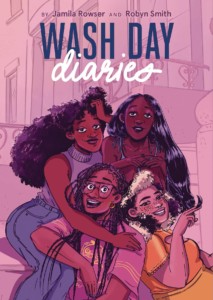 The shared experience for Black women everywhere, setting aside all plans and responsibilities for a full day of nourishing their hair.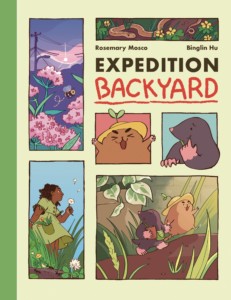 Each day, Mole and Vole venture out into the world – never forgetting their nature journal! – to see what they can find in their own backyard.
Some Honourable Mentions!
A Dark Interlude, David Bowie In Comics HC, WWE The New Day TP, The Legion of Forgettable Supervillains TP, Always Never TP & The Croaking Vol 01 GN.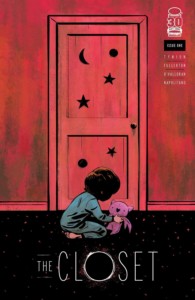 Existential familial horror by JAMES TYNION IV (THE DEPARTMENT OF TRUTH, RAZORBLADES) and GAVIN FULLERTON (BOG BODIES, Bags). Thom is moving cross-country with his family and dragging the past along with them. His son, Jamie, is seeing monsters in the bedroom closet and will not let them go.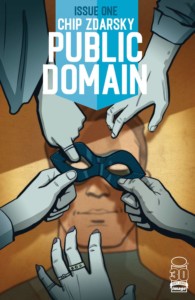 This fun and heartfelt series written and illustrated by Eisner winner CHIP ZDARSKY (SEX CRIMINALS, Daredevil) explores a WILD ALTERNATE WORLD where comic book creators aren't properly acknowledged or compensated for their creations!! Crazy, I know!!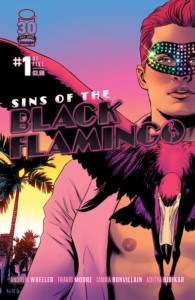 Sins of The Black Flamingo #1 (of 5)
"'Be Gay, Do Crimes' as pure pop art. This outlaw occultist queer heist book goes for your throat, your heart, your groin, and your wallet, and will leave you covered in glitter and feathers, absolutely breathless." – KIERON GILLEN. Check out a preview here!
From Chicago-based creator of 'MURDER FALCON' and 'Wonder Woman: Dead Earth', Daniel Warren Johnson! Lona Steelrose wants to be a pro wrestler, but she's living under the shadow of her mother, the best to ever do it. It's 'The Wrestler' meets 'Dragonball Z'!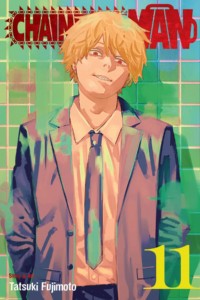 THE FINAL VOLUME! DON'T MISS OUT!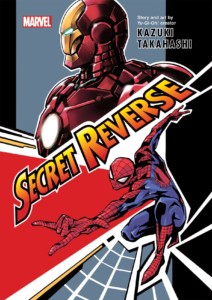 Yu-Gi-Oh! creator Kazuki Takahashi's epic team-up between Iron Man and Spider-Man, Tony Stark travels to Japan to attend a gaming convention.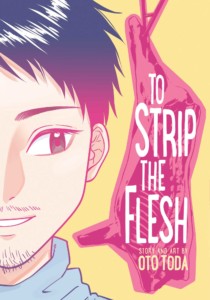 Chiaki Ogawa has never doubted that he is a boy, although the rest of the world has not been as kind.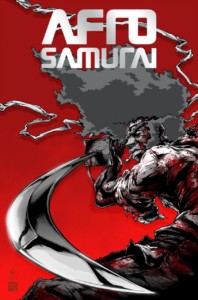 New Director's Cut Edition of the out of print cult classic! A specially commissioned cover and a brand-new foreword by Takashi Okazaki!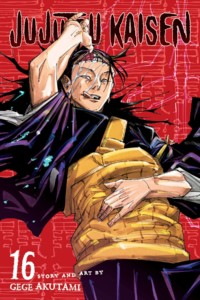 Don't miss the next volume in the best selling series!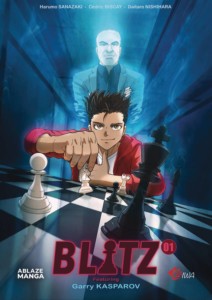 A shonen manga exploring the elite world of chess! Where intuition and mental agility are precious assets on the way to victory!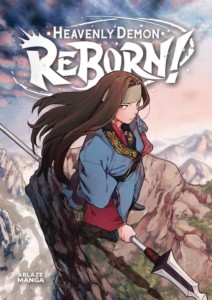 Heavenly Demon Reborn GN Vol 01
Another Manhwa global hit comes to print! The Webtoon sensation! For fans of Solo Leveling!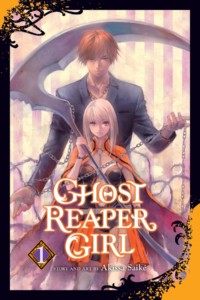 Ghost Reaper Girl GN Vol 01
Can Chloé become the Ghost Reaper Girl and take down the evil spirits that have escaped from Hades?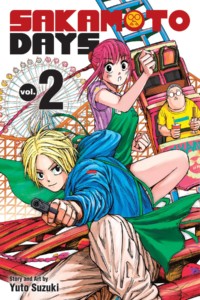 One of Dan's picks for "Great New Viz Series" following his hilarious recommendation of 'Mashle', which you really should be reading!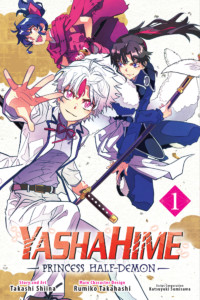 Can the three teenage daughters of demon dog half-brothers Inuyasha and Sesshomaru save their parents and themselves?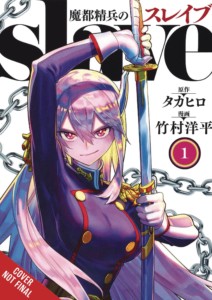 Chained Soldier GN Vol 01
Demon cities start appearing, then if you eat peaches you get powers (but only if you're a girl), then high school boy becomes a girls slave.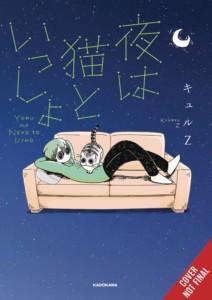 Nights With A Cat GN Vol 01
All the mysterious habits of house cats are carefully reproduced in this relaxed, cute comedy about living with an adorable furball!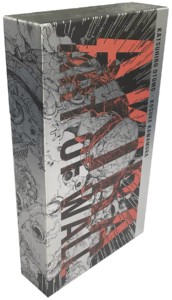 Akira: Art of Wall Box Set
You can read about this absolute unit here, but if you're anything like Dan and just love collecting Akira stuff then just order it!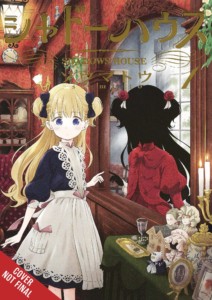 A strange mansion that receives no callers, inhabited by a race of faceless shadows who play at being aristocrats.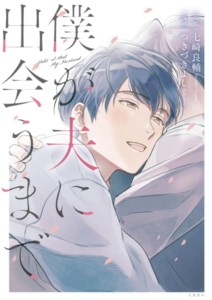 Until I Meet My Husband GN
From school crushes to finding a community, this collection recounts the author's "firsts" as a young gay man searching for love.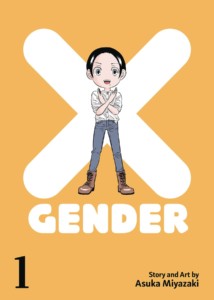 Follow Asuka in this auto-biographical manga as they record their journey to finding love as a non-binary person.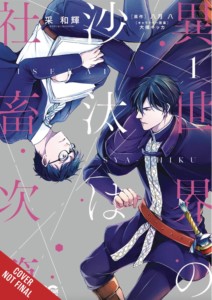 The OTHER WORLDS BOOKS DEPEND On The BEAN COUNTER GN VOL 01
Look, from what I can gather its a dude flung into a fanasy world? Idk but the title is fun.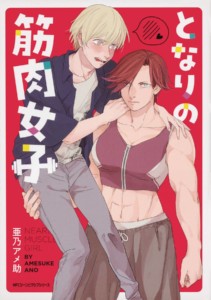 A boy-meets-ripped-girl love story! Watch slight Daria chase after the buff and sexy Rubi in this charming modern love story.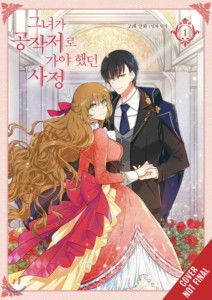 WHY RAELIANA ENDED AT DUKES MANSION GN VOL 01
Eunha is pushed off a roof, only to wake up as a character from a novel, whose death serves as plot catalyst.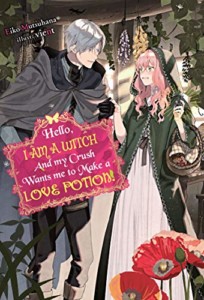 Hello, I Am a Witch, and My Crush Wants Me to Make a Love Potion! GN Vol 01
You really get the whole plot hey?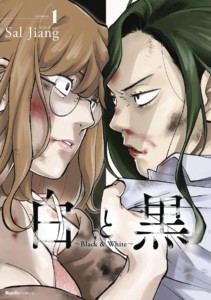 BLACK & WHITE TOUGH LOVE AT THE OFFICE GN VOL 01
A sinister conspiracy seems to be afoot at their bank? This raunchy LGBTQ+ drama is ready to rumble.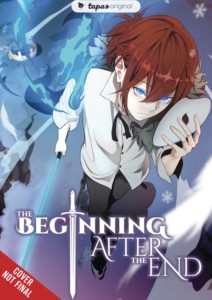 The Beginning After The End GN Vol 01
A King is reincarnated, he resolves to not squander this second chance at life and live every day to the fullest.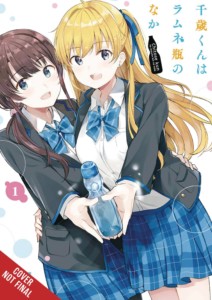 CHITOSE IS IN The RAMUNE BOTTLE GN VOL 01
Brayden here and I'm not joking I went to copy the blurb in here and I honestly don't know if it is right?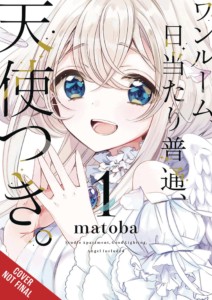 STUDIO APARTMENT, GOOD LIGHTING, ANGEL INCLUDED GN VOL 01
What a weird and wonderful title?
If anything jumped out to you, remember to message us or let us know next time you're in the shop! You get a text the second it arrives in the shop and we place a copy aside just for you so you don't miss out!
We do these each month so keep an eye out for the next post!
Have a great month and happy reading 💚