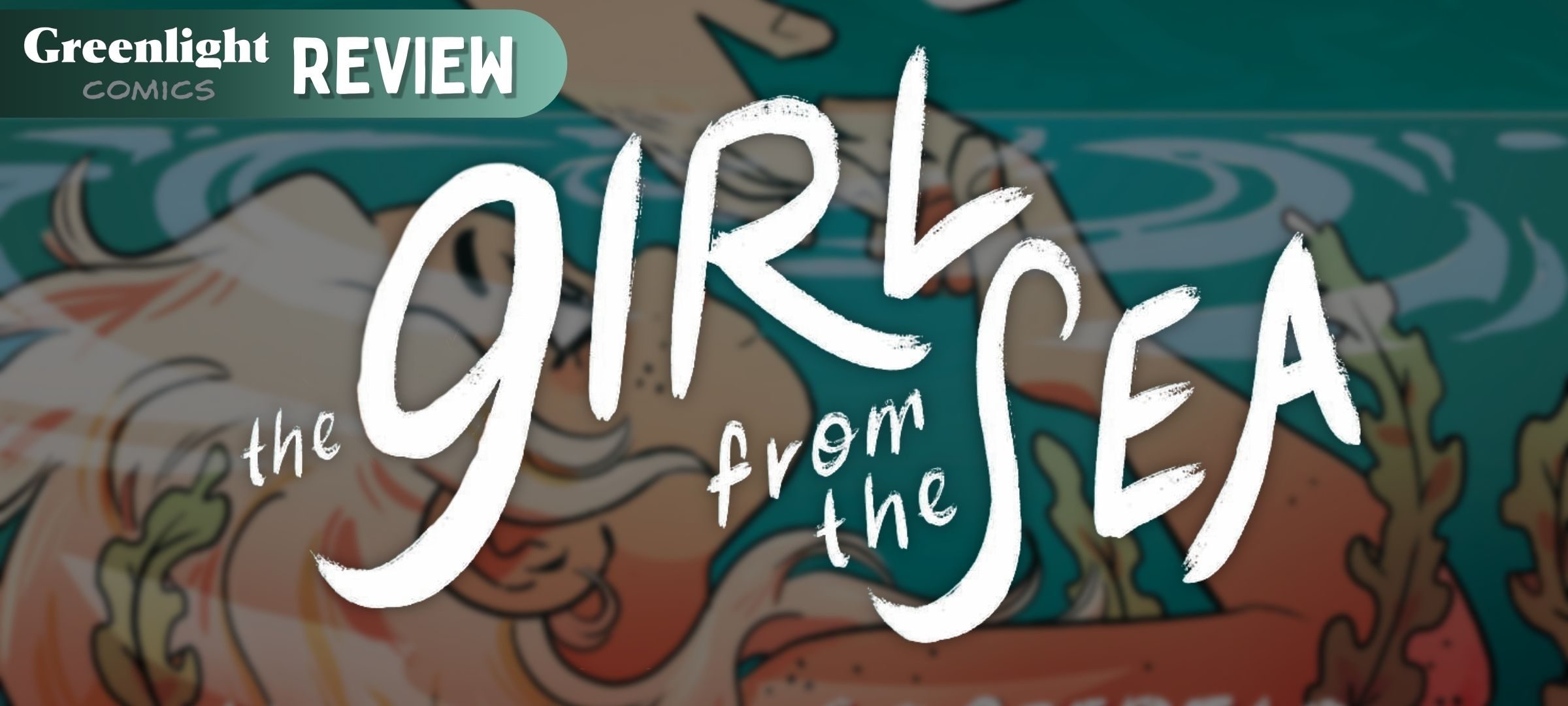 "A Modern Mythology Romance For The Queer Girls"
Review by Brayden (they/them)
Other Favourite Titles Include:
You may be familiar with Molly Knox Ostertag's work from her hugely successful 'Witch Boy' series, or maybe just from being part of the cutest couple in comics as the wife of ND Stevenson (Nimona, Lumberjanes, She-Ra)! Considering we consistently sell out of every single copy of 'The Girl From The Sea' since its release in mid-2021, I was super excited to finally get my hands on a copy and dive into this wonderful tale of young love!
We follow Morgan, a 16-year old living in a small seaside area with her mum and younger brother. She has her three best friends, her own personal struggles with her sexuality and to top it all off, a near death experience. Enter Keltie. I don't want to spoil anything but I was super interested in everything about Keltie, because she wasn't exactly the sea-bound mythological creature that I had assumed she was! Pleasantly surprised, I read on and absolutely loved everything with this book.
Molly's art is just so darn cute, I love her style and this graphic novel gets some really nice moments to show off her excellent layouts and panel-work. One other minor thing that I absolutely loved and found hilarious was the addition of showing us the chat messaging between characters, with little moments of Morgan's mum checking in on her or all too real moments of the best friends group chat helping decide what outfits to wear and joking about crushes. I just love a modern story that doesn't feel like it is trying too hard to be relatable to a younger generation, it's not cringey it's cute!
While this isn't exactly presenting some kind of groundbreaking never before seen love story drama, I think it absolutely nails what it is trying to achieve in giving amazing representation in a super cute romance. 
I personally cannot wait for the next book releasing from Molly, 'D&D: Dungeon Club Vol 1 – Roll Call' which arrives in-store December 2022.