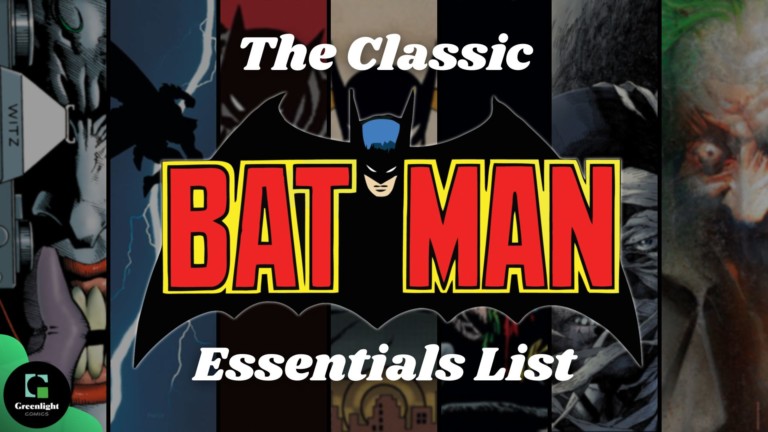 For over 80 years the world has been lurking through the alleys and gliding over the rooftops of Gotham City with one of the most popular and recognisable characters in modern fiction, so we here at Greenlight Comics have put together this list of Classic Batman Essential reads!
We've prioritised stories that are currently in print through collected editions, just so we aren't tempting you with things you can't buy and read today!
You can also check out our Modern Batman Essentials List and find details on future DC Comics releases over on the blog!
BATMAN THE KILLING JOKE HC NEW ED
(W) ALAN MOORE (A) BRIAN BOLLAND
The groundbreaking Batman tale is back in a new deluxe edition. Looking to prove that any man can be pushed past his breaking point to madness, The Joker attempts to drive Commissioner Gordon insane. Refusing to give up, Gordon struggles to maintain his sanity with the help of Batman in a desperate effort to best the madman. Collects BATMAN: THE KILLING JOKE #1 and stories from BATMAN BLACK AND WHITE #4 and COUNTDOWN #31, plus dozens of covers, pinups and sketches.
DARK KNIGHT RETURNS TP 30TH ANNIVERSARY ED
It's the thirtieth anniversary of THE DARK KNIGHT RETURNS, and now DC Comics presents this classic title in a newly redesigned edition! Ten years after an aging Batman retired, Gotham City has sunk deeper into decadence and lawlessness. Now, when his city needs him most, the Dark Knight returns in a blaze of glory. Joined by Carrie Kelly, a teenaged Robin, Batman takes to the streets to end the threat of the mutant gangs that have overrun the city. And after facing off against his two greatest enemies, the Joker and Two-Face, for the final time, Batman finds himself in mortal combat with his former ally, Superman. The original 4-issue miniseries is presented here in its entirety.
BATMAN YEAR ONE DELUXE TP
(W) FRANK MILLER (A) DAVID MAZUCCHELLI
A new softcover edition of one of the most important and critically acclaimed Batman adventures eve! In addition to telling the entire dramatic story of Batman's first year fighting crime, this collection includes loads of reproductions of original pencils, script pages, promotional art, unseen Mazzucchelli Batman art and more!
BATMAN THE LONG HALLOWEEN TP NEW ED
(W) JEPH LOEB (A) TIM SALE
From the early days of Batman's crimefighting career, this new edition of the classic mystery involves a killer who strikes only on holidays. Working with Harvey Dent and Lieutenant Gordon, Batman races to discover who Holiday is! Collected from the original 13-issue series!
(W) JEPH LOEB (A) JIM LEE, SCOTT WILLIAMS
In this classic tale, Batman sets out to learn the identity of the mysterious villain known as Hush. But Batman ends up facing the most intense case of his life as secrets from his past flood into the present! Guest-starring the Dark Knight's greatest allies and enemies, this collection presents BATMAN #608-619, a six-page story from Wizard #0 and a two-page origin story that originally appeared at dccomics.com in a new edition with a new cover by superstar artist Jim Lee!
BATMAN A DEATH IN THE FAMILY TP NEW ED
(W) JIM STARLIN, MARV WOLFMAN (A) JIM APARO, GEORGE PEREZ
As the second person to assume the role of Batman's sidekick, Jason Todd had a completely different personality than the original Robin. Rash and prone to ignore Batman's instructions, Jason was always quick to act without regard to consequences. This story put Jason's fate in the readers' hands—who voted whether or not Robin should live or die at the hands of The Joker. This tale of loss, guilt, and brutality stands as one of the most defining pieces of the Dark Knight's mythology. Collects BATMAN #426-429 and 440-442 and THE NEW TITANS #60-61.
BATMAN THE BLACK MIRROR TP
(W/A) SCOTT SNYDER (A) JOCK, FRANCESCO FRANCAVILLA
Originally published in DETECTIVE COMICS #871-877, this epic from the writer of BATMAN, SWAMP THING and AMERICAN VAMPIRE forces Batman to confront one of Gotham City's oldest evils! Plus: The corpse of a killer whale shows up on the floor of one of Gotham City's foremost banks, setting a deadly mystery in motion!
BATMAN ARKHAM ASYLUM TP NEW ED
(W) GRANT MORRISON (A) DAVE MCKEAN
One of the greatest Batman stories ever told, Batman: Arkham Asylum is back in a new edition of the classic hardcover! The inmates of Arkham Asylum have taken over and are demanding Batman in exchange for their hostages. Accepting their demented challenge, Batman is forced to endure the personal hells of The Joker, the Scarecrow, Poison Ivy, Two-Face, and many other sworn enemies in order to save the innocents and retake the asylum. Includes newly remastered artwork by Dave McKean, available for the first time in this format.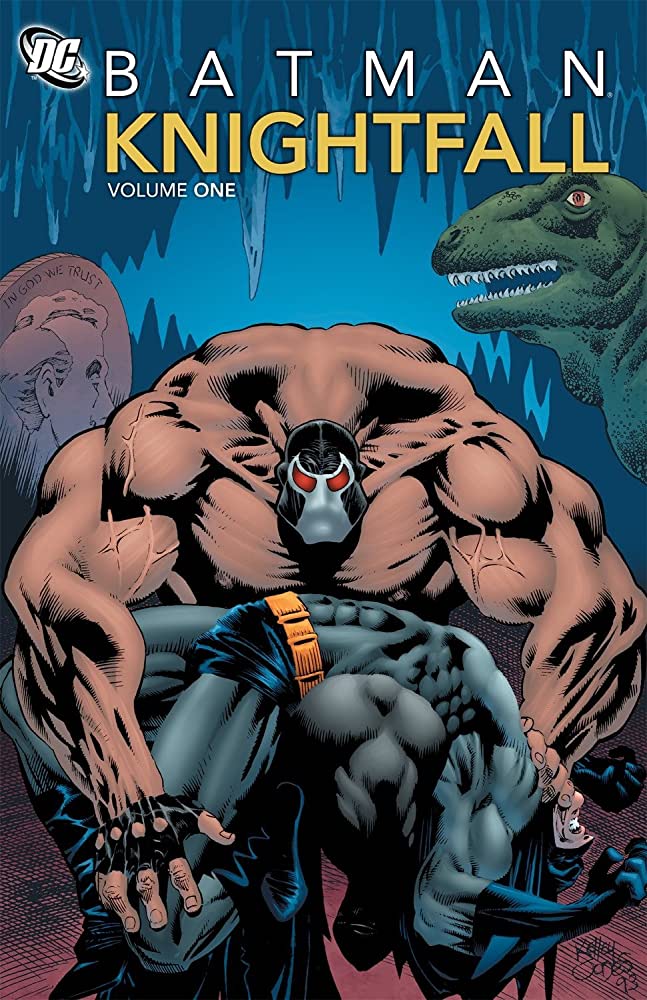 BATMAN KNIGHTFALL TP NEW ED VOL 01
(W) CHUCK DIXON (A) GRAHAM NOLAN
In the first installment of this classic storyline, the Dark Knight's greatest enemies have all simultaneously escaped from Arkham Asylum and are preying on Gotham City. With his city under siege, Batman pushes his body to the limit as he takes on The Joker, the Mad Hatter, Poison Ivy, Killer Croc, The Riddler and the Scarecrow. But things get much worse when Bane, the man behind all the madness, confronts an exhausted Batman – and breaks his back. This massive first KNIGHTFALL volume collects BATMAN: VENGEANCE OF BANE SPECIAL #1, BATMAN #491-500, DETECTIVE COMICS #659-660, SHOWCASE '93 #7 and 8 and BATMAN: SHADOW OF THE BAT #17-18, including chapters never previously reprinted.
BATMAN UNDER THE RED HOOD TP
(W) JUDD WINNICK (A) VARIOUS
For the first time, DC Comics collects the entire, original Red Hood saga from BATMAN #635-641 and 645-650 and BATMAN ANNUAL #25, in one massive trade paperback. Batman is confronted with a hidden face from the past – it's the return of the vigilante Red Hood, who appears to be Batman's one-time partner, Jason Todd, the same Jason Todd who died many years ago. But the Red Hood's violent ways pit him against the Dark Knight in his hunt for the very person responsible for his death: The Joker.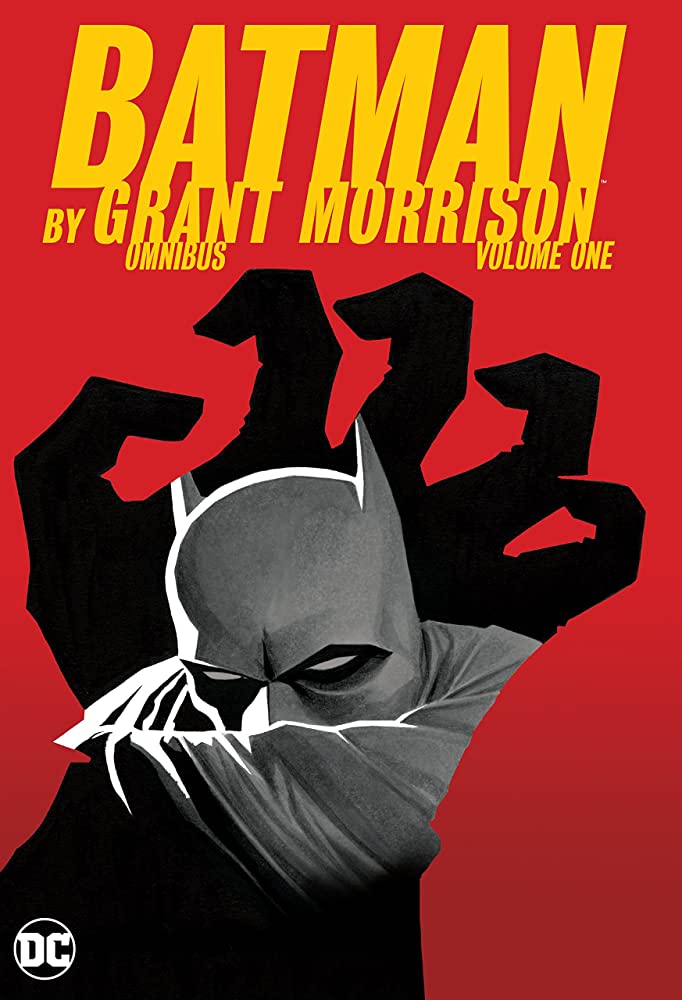 BATMAN BY GRANT MORRISON OMNIBUS HC VOL 01
(W) GRANT MORRISON (A) ANDY KUBERT, VARIOUS
This new Omnibus collection kicks off with the introduction of Damian Wayne! Then, Batman and a group of global heroes face a killer on a mysterious island, and Batman relives an adventure in the life of young Bruce Wayne: the hunt for his parents' killer. And when Bruce Wayne disappears, the Club of Villains begins a crime spree through the streets of Gotham City, while Batman's allies attempt to keep order. Collects BATMAN #655-658 and #663-683, stories from 52 #30 and 47 and DC UNIVERSE #0. This title also includes two new story pages written and drawn by Chris Burnham that recap events from 'The Resurrection of Ra's al Ghul.'
BATMAN THE DOOM THAT CAME TO GOTHAM TP NEW ED
(W) MIKE MIGNOLA, RICHARD PACE (A) TROY NIXEY, DENNIS JANKE
Gotham City, 1928. Twenty years have passed since a madman slew the parents of young Bruce Wayne, heir to one of the oldest fortunes in Gotham City. Then, Bruce fled the carnage of Gotham and the unearthly voice warning him to prepare for the world to come. Now Bruce Wayne has returned. And hell has followed… A terrible thing from beyond space and time has awakened. The Lurker on the Threshold has called its faithful servants—immortal sorcerers, reptile men, beings of eldritch cold and fungal horror—to feed our world into its gaping maw. Join acclaimed comics talents Mike Mignola (Hellboy), Richard Pace (Robert E. Howard's Savage Sword), and Troy Nixey (Harley Quinn) as they present Batman: The Doom That Came to Gotham, a terrifying reimagining of the greatest heroes and villains in the Batman mythos. Collects Batman: The Doom That Came to Gotham #1-3.
BATMAN MAD LOVE AND OTHER STORIES TP
 this fantastic collection features the origin of Harley Quinn, co-starring The Joker and Poison Ivy. Also included are tales starring The Scarecrow, Ra's al Ghul, Mr. Freeze and Batgirl from BATMAN ADVENTURES ANNUAL #1-2, BATMAN ADVENTURES HOLIDAY SPECIAL, ADVENTURES IN THE DC UNIVERSE #3 and BATMAN BLACK AND WHITE #1.
BATMAN THE MAN WHO LAUGHS TP
(W) ED BRUBAKER (A) VARIOUS
A mysterious homicidal maniac is killing prominent citizens of Gotham City, each time leaving an unusual calling card: a ghastly rictus grin plastered on the victims' lifeless faces. Batman is on the case, and before long finds himself taking on his eventual arch nemesis, The Joker! Plus, Batman teams with the original Green Lantern, Alan Scott, to untangle a murder mystery that stretches back decades.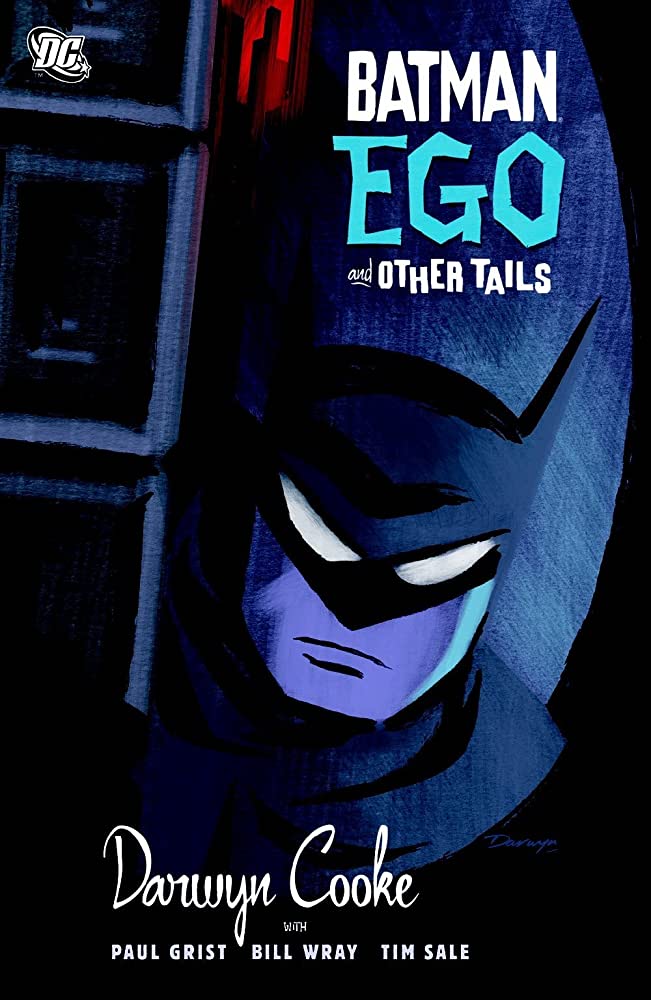 BATMAN EGO AND OTHER TAILS TP
The volume collecting Darwyn Cooke's greatest Batman stories is now available in trade paperback! Includes the complete epics BATMAN: EGO and CATWOMAN: SELINA'S BIG SCORE, plus tales from BATMAN: GOTHAM KNIGHTS #23 and 33 and SOLO #1 and 5.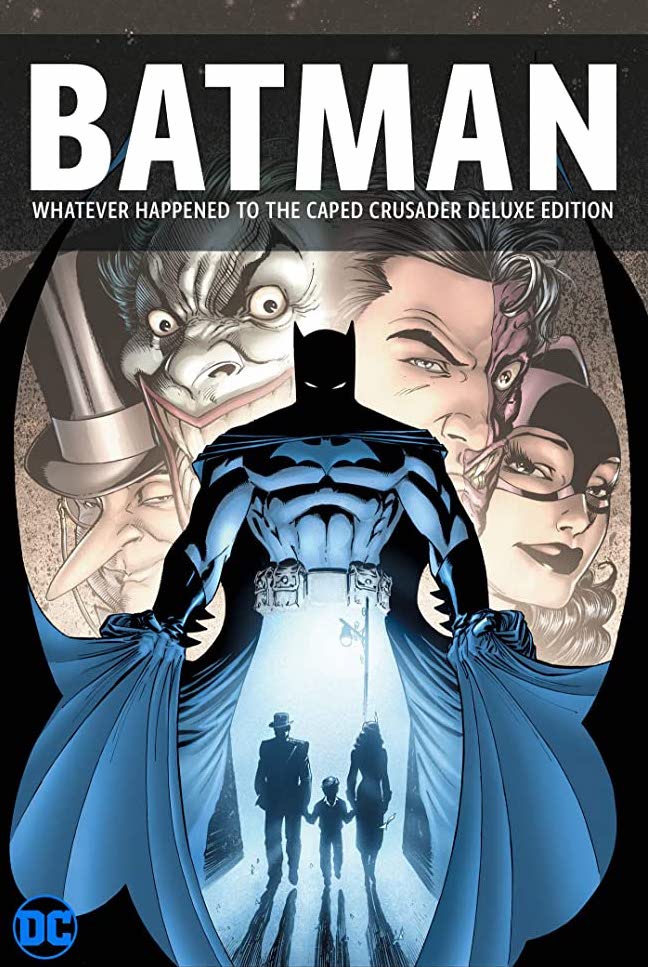 BATMAN WHATEVER HAPPENED TO THE CAPED CRUSADER HC DELUXE 2020 ED
(W) NEIL GAIMAN (A) ANDY KUBERT
New York Times bestselling author Neil Gaiman joins a murderer's row of superstar artists to lend his unique touch to the Batman mythos! Spotlighting the story "Whatever Happened to the Caped Crusader?" from Batman #686 and Detective Comics #853, in which Gaiman joins artist Andy Kubert and inker Scott Williams for a story that shines a new light on the Dark Knight, this title also collects stories from Secret Origins #36, Secret Origins Special #1 and Batman Black and White #2.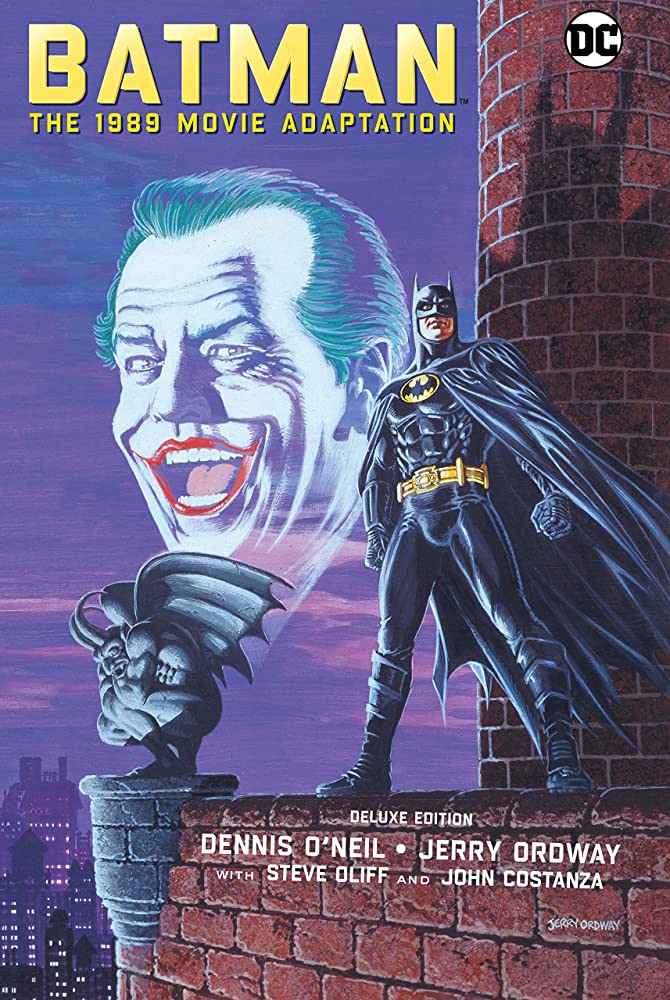 BATMAN THE 1989 MOVIE ADAPTATION TP
(W) DENNIS O'NEIL (A) JERRY ORDWAY
Relive one of the greatest moments in cinematic history with this stunning adaptation of director Tim Burton's masterpiece Batman, the 1989 film that redefined what comic book movies could be. This softcover version of the adaptation crafted by comics legends Dennis O'Neil and Jerry Ordway perfectly captures the moody atmosphere of Burton's film and the gothic architecture of the late production designer Anton Furst in compelling graphic novel form that fans can rewatch again and again.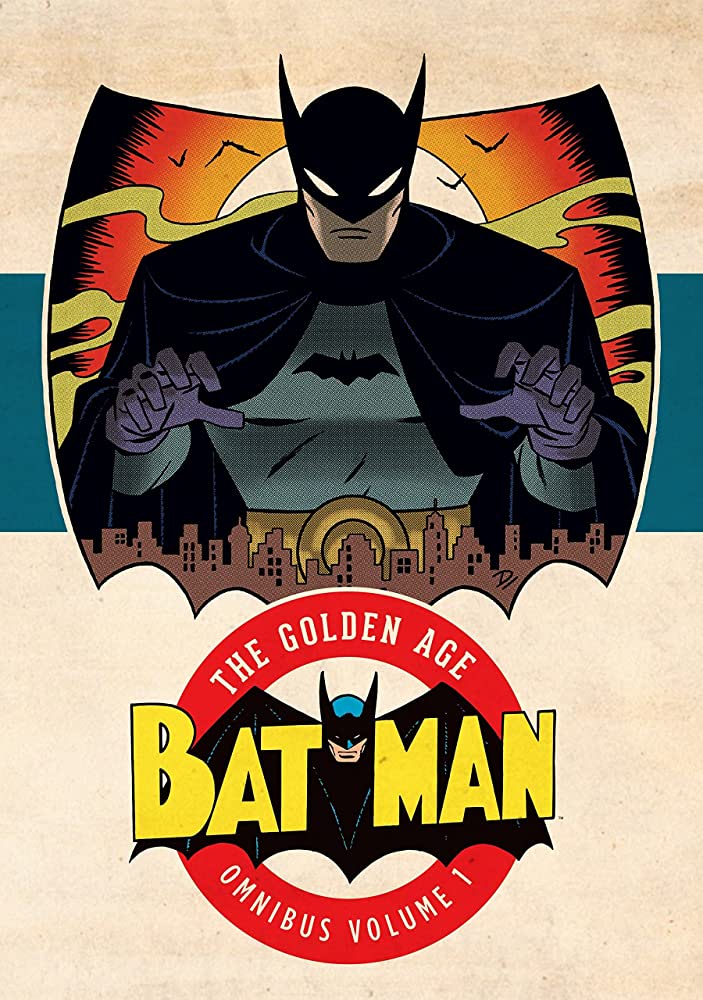 BATMAN THE GOLDEN AGE OMNIBUS HC VOL 01
(W) BILL FINGER (A) BOB KANE
NOTE: CURRENTLY OUT OF STOCK FROM DC COMICS – AWAITING REPRINT. The stories that catapulted Batman to legendary status are collected here in a single, massive volume. These original stories from DETECTIVE COMICS #27-56 and BATMAN #1-7 include the origin of the Dark Knight, as well as the debuts of Robin, Commissioner Gordon, Professor Hugo Strange, The Joker, Catwoman and more!