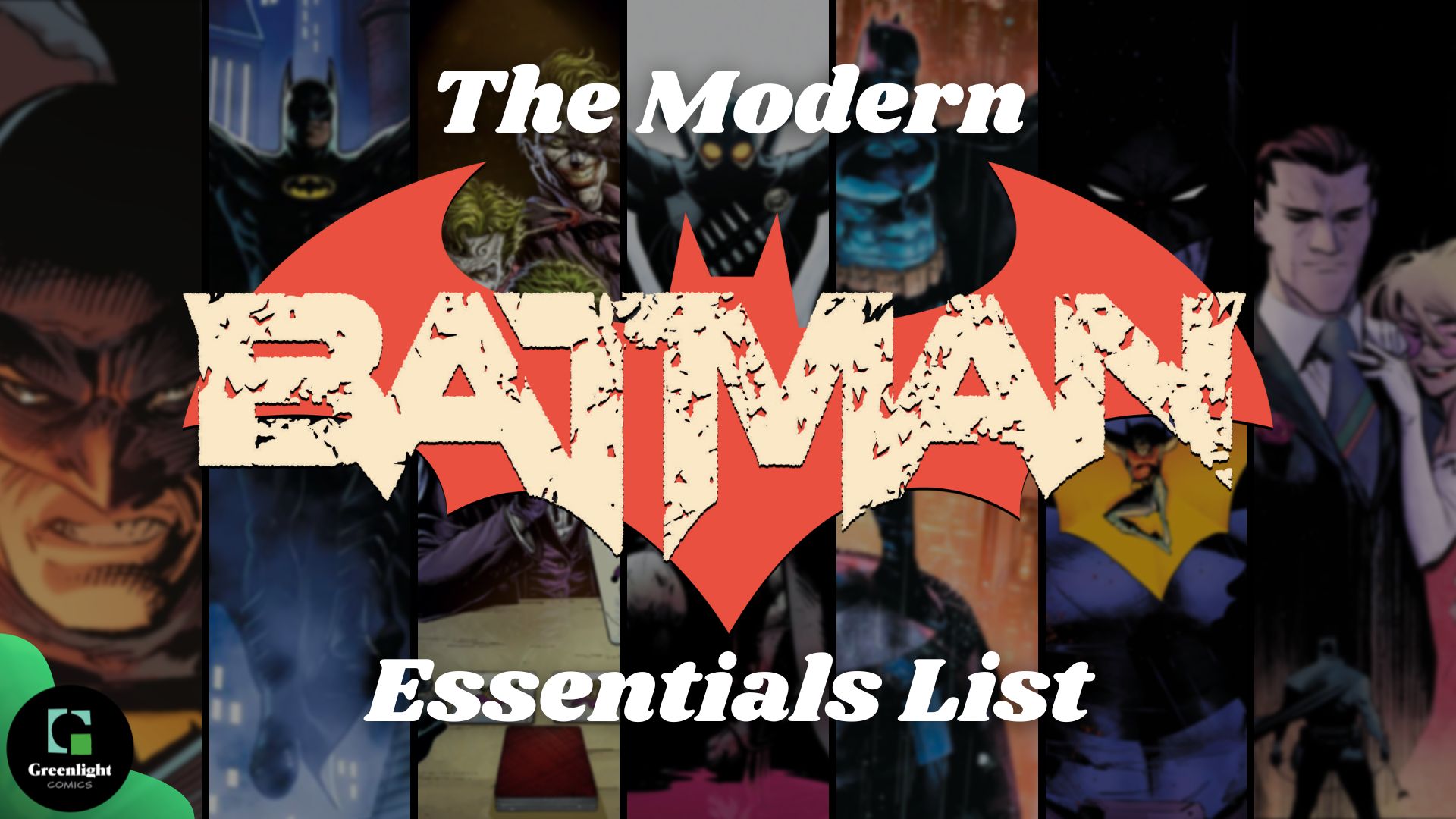 Bruce Wayne has come a long way from his purple gloved first appearance in Detective Comics #27 back in 1939 (he's as old as Sir Ian McKellen!). As you can imagine, this means there are A LOT of stories with the caped crusader. To simplify things, here is a list of modern era Batman Essentials as selected by the Greenlight Comics team. 
We've prioritised stories that are currently in print through collected editions, just so we aren't tempting you with things you can't buy and read today! Note: we define "modern" as anything published after and during the New 52 DC Universe reboot of 2011.
You can also check out our Classic Batman Essentials List and find details on future DC Comics releases over on the blog!
BATMAN (2011 - NEW 52) BY SCOTT SNYDER
(W) SCOTT SNYDER (A) GREG CAPULLO, VARIOUS
The best-selling Batman epic from the team that brought you DARK NIGHTS: METAL starts here! Acclaimed storytellers Scott Snyder and Greg Capullo introduce the Caped Crusader to the Court of Owls, terrorize the whole Bat-Family with the Joker's faceless return in Death of the Family and retell Batman's origin for a new generation during the pivotal Zero Year! Considered one of the greatest stories in the Dark Knight's historic lore, Batman: The Court of Owls Saga is an epic tale told by two of comics' finest storytellers.
BATMAN (2020) BY JAMES TYNION IV
(W) JAMES TYNION IV (A) VARIOUS
Beginning a whole new chapter in the life of the Dark Knight, the epic art team of Tony S. Daniel and Danny Miki are joined by new series writer James Tynion IV! It's a new day in Gotham City, but not the same old Batman. With Bane vanquished and one of his longtime allies gone, Batman has to start picking up the pieces and stepping up his game. Batman has a new plan for Gotham City, but he's not the only one. Deathstroke has returned as well, under a mysterious new contract that could change everything. This start of a bold new chapter in the Batman saga collects stories from Batman #85-94 and Batman: Secret Files #3, featuring the debut of breakout character Punchline and setting the stage for Batman: The Joker War!
After years of epic battles, the Dark Knight finally finds a way to cure the twisted mind of his archenemy. The Joker… is now sane. The Clown Prince of Crime has now changed his ways, fighting for good in Gotham City, and it may just cause Batman to go over the edge of his own sanity. Writer/artist Sean Murphy takes the helm of this Batman/Joker story like no one else could, delivering an alternative examination of the relationship between the greatest rivals in the DC Universe, exploring the darkest corners of justice and madness. The success of this title has since led to sequels led by original creator Sean Murphy in what is now known as "The Murphy-verse".
BATMAN THREE JOKERS HC (MR)
(W) GEOFF JOHNS (A) JASON FABOK
Thirty years after Batman: The Killing Joke changed comics forever, Batman: Three Jokers reexamines the myth of who, or what, is the Joker and what is at the heart of his ongoing battle with Batman? New York Times bestselling writer Geoff Johns and artist Jason Fabok, the team that waged the "Darkseid War" in the pages of Justice League, reunite to tell the ultimate story of Batman and The Joker!
In this highly anticipated epic, learn why there are three Jokers, and what that means for the decades-long battle between the Dark Knight and the Clown Prince of Crime. In this powerful, emotional story, Batman, Batgirl, and Red Hood—all past victims of The Joker—work together to solve a mystery unlike anything they've ever faced before!
You can also read Brayden's review here!
(W) SAM HAMM (A/CA) JOE QUINONES
Step back into the Gotham of Tim Burton's seminal Batman movies! Batman '89 brings in screenwriter Sam Hamm (Batman, Batman Returns) and artist Joe Quinones (Dial H for Hero) to pull on a number of threads left dangling by the prolific director. Gotham becomes torn in two as citizens dressed as Batman and The Joker duke it out in the streets. As D.A. Harvey Dent tries to keep the city together, he targets the one problem tearing it apart: Batman! But what happens next has dark ramifications for not just the Dark Knight, but Harvey Dent himself. Bruce Wayne embarks on a crusade to better Gotham as both himself and the Batman, but a young new hero on the scene stands in his way, claiming his mission is shortsighted. Meanwhile, Harvey Dent starts down a path leading to nothing but ruin. The fate of Gotham hangs in the balance as these two sides of the same coin do battle. But when the coin finally flips, on which side will it fall? Collects Batman '89 #1-6.
(W) SCOTT SNYDER, JAMES TYNION IV (A) JOCK, EDUARDO RISSO
The Batman Who Laughs is enacting a sinister plan across the Multiverse—something both terrifying and oddly familiar. When Bruce Wayne realizes the only way to stop this madman is to kill him, he must consider violating the very rule Batman can't ever break… the rule that created the Batman Who Laughs! As Bruce begins to realize that all the mistakes he's made are somehow connected, the Batman Who Laughs unleashes a brand-new evil. Enter one of the most punishing Batmen of the Dark Multiverse: the Grim Knight! Collects The Batman Who Laughs #1-7 and The Batman Who Laughs: The Grim Knight #1.
(W) JAMES TYNION IV (A) FREDDIE WILLIAMS II
The sold-out, smash-hit 6-issue miniseries co-published with IDW! It all starts in Gotham City, as a series of deadly raids leads Batman to believe he is up against a group of highly trained ninjas. Somehow, the Foot Clan has crossed over to another dimension-but they haven't come alone: Leonardo, Raphael, Donatello and Michelangelo are on their trail!
BATMAN EARTH ONE COMPLETE COLLECTION TP
(W) GEOFF JOHNS (A) GARY FRANK
Read the whole saga! In a Gotham City where friend and foe are indistinguishable, Bruce Wayne's path toward becoming the Dark Knight is riddled with more obstacles than ever before. Focused on punishing his parents' true killers and the corrupt police who allowed them to go free, Bruce Wayne's thirst for vengeance fuels his mad crusade, and no one, not even Alfred, can stop him. Geoff Johns and Gary Frank reimagine a new mythology for the Dark Knight, where the familiar is no longer the expected. Collects Batman: Earth One Vols. 1-3.
(W) CHIP ZDARSKY (A) CARMINE DI GIANDOMENICO
How did an angry, damaged young man grow into the most accomplished detective and crime-fighter the world has ever known? How did the Dark Knight… begin? On Bruce Wayne's journey toward becoming the Dark Knight, he has many hard lessons to learn before his education is complete. His adventure begins in the City of Lights, Paris, where he'll train with a world-renowned cat burglar and come into contact with a horrifying serial killer stalking the city's wealthy elite. Will this first test for the young Batman prove deadly? Collects BATMAN: THE KNIGHT #1-10.
BATMAN LAST KNIGHT ON EARTH HC
(W) SCOTT SNYDER (A) GREG CAPULLO, VARIOUS
Twenty years in the future, Bruce Wayne wakes up in Arkham Asylum. Young. Sane. And… he's never been Batman. So begins this sprawling tale of the Dark Knight as he embarks on a quest through a devastated DC landscape, featuring a massive cast of familiar faces from the DC Universe. As he tries to piece together the mystery of his past, he must unravel the cause of this terrible future and track down the unspeakable force that destroyed the world as he knew it… From the powerhouse creative team of writer Scott Snyder and artist Greg Capullo, the team that reinvented Batman from the emotional depths of Batman: Court of Owls to the epic power of Dark Nights: Metal, DC presents what could be the last Batman story ever told… Collects Batman: Last Knight on Earth #1-3.
(W) GARTH ENNIS (A) LIAM SHARP
What strikes fear into the hearts of those who terrorize Gotham? It used to be Batman… But now something far more frightening than a mere man stalks the shadows-and it's after Gotham's villains. How savage must a monster be to haunt the dreams of monsters? In this collection, Batman hits the streets in search of the creature terrorizing Gotham's underworld-and hits them hard. The Dark Knight's search for clues will lead him to every villain in Gotham-but will he be able to reach any of them in time? Collects Batman- Reptilian #1-6.
BATMAN ONE DARK KNIGHT HC (MR)
It was the sort of mission Batman had run a thousand times. From high above the sweltering summer streets of Gotham, Batman would escort the GCPD as the dangerous metahuman supervillain known as E.M.P. was transferred from a temporary holding cell to his permanent home at Blackgate Prison in Gotham Harbor. E.M.P.'s electrical powers posed a dangerous threat, but the situation was well in hand. Until it wasn't. Now every light in Gotham is out, the police have been knocked into disarray, and a broken, bleeding Batman must fight his way to Blackgate, block by block, dragging E.M.P. behind him. But it's not just the gangs who want to make life difficult for him. The dark corners of Gotham contain many surprises…and E.M.P. has many more shocks to deliver before the night is through! One of the most iconic Batman artists of the 21st century, the incomparable Jock (The Batman Who Laughs, Batman: The Black Mirror), has focused all his storytelling powers on the tale of one very, very dark night in Gotham City. It's always darkest before the dawn—if it ever comes… Collects Batman: One Dark Knight #1-3.
(W) TOM KING (A) DAVID MARQUEZ
Catwoman, the Riddler and the Penguin join forces to pull off the greatest robbery in the history of Gotham City. And their prize? A mysterious and priceless artifact in the secret possession of Bruce Wayne! But, as the events unfold, what fun is a heist without a bloody double-cross or two? The blockbuster team of Tom King and David Marquez bring an epic, white-knuckled, action-packed tale of a young Batman desperate to recover his most prized possession from a host of violent rogues before the clock strikes the Killing Time…
BATMAN BEYOND NEO-YEAR TP
(W) JACKSON LANZING, COLLIN KELLY (A) MAX DUNBAR
Neo-Gotham is alive and has killed Bruce Wayne. It's rejected Terry McGinnis as Batman and offered him the chance to escape. Terry turned it down–he is the city's protector, and he will uphold the legacy of Batman. Now Neo-Gotham will do everything in its power to destroy Terry, including creating brand-new villains to fight him. Terry's first year without Bruce Wayne begins…does he have a fighting chance? From the rising-star creative team of Collin Kelly and Jackson Lanzing (Kang the Conqueror) and Max Dunbar (Batman: Urban Legends, Robin), a new future for Batman Beyond has begun!
BATMAN SUPERMAN WORLDS FINEST HC VOL 01
(W) MARK WAID (A) DAN MORA, TRAVIS MOORE
The Dark Knight. The Man of Steel. They are the two finest superheroes that the world has ever known…and they're together again in an epic new series from the legendary talents of Mark Waid and Dan Mora! In the not-too-distant past, Superman's powers are supercharged from a devastating chemical attack by the villain Metallo…and the only ally that the ultra-powerful Man of Tomorrow can turn to in this turbulent hour is Gotham's own dark vengeance: the Batman. A nearly fatal burst of power drives Bruce Wayne to his own extreme measures to help his friend…enlisting none other than the Doom Patrol for aid. It's the World's Greatest Super Heroes from the world's greatest talent in an epic collection experience that kicks off the next big events in the DCU. Get ready, it's time to soar. Collects BATMAN/SUPERMAN: WORLD'S FINEST #1-6.
(W) Geoff Johns, Jeremy Adams, Tim Sheridan (A) Xermanico
After sacrificing everything to help the Flash put the universe back together and save Bruce Wayne's life, Thomas Wayne wakes up in a world he thought was no more. Forced to don the cowl once again, Batman prowls the streets of Gotham searching for answers to how this world still exists, but what he starts to uncover will send him hurtling around the globe. The answers Thomas is seeking will have drastic effects on the DC Universe and its past, present, and future! Collects FLASHPOINT BEYOND #0-6.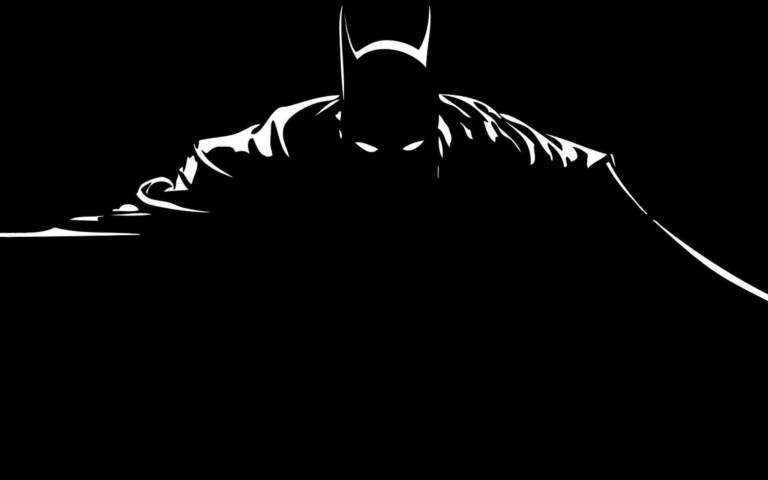 It's definitely gonna have Batman in it!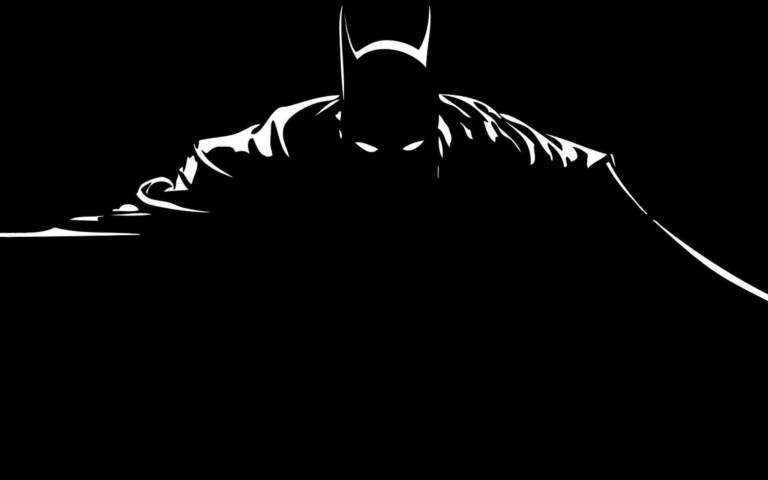 It's definitely gonna have Batman in it!
That's it for now! But keep your eyes out for future additions and updates, since DC Comics publish approximately 800 Bat-titles each month! 😂