San Diego Comic Con has just wrapped up for 2023, and with little to no Hollywood appearances (due to the ongoing Writers & Actors Strikes, which if you aren't keeping up to date on I recommend reading up on it, these big studios are being really greedy and horrible), comics were able to take back some of the spotlight. I've scoured the news over the last couple days to collate it and bring you most of the exciting announcements, including some stand outs from the 2023 Eisner Awards!
'Mortal Kombat 1' is getting some exciting DLC characters once again, with the last entry in the series getting Spawn & The Joker. This time the folks at NetherRealm Studios have gone above and beyond, bringing in three huge names in Comics and their TV adaptations: Omni-Man from 'Invincible', Peacemaker from DC Comics & Homelander from 'The Boys'!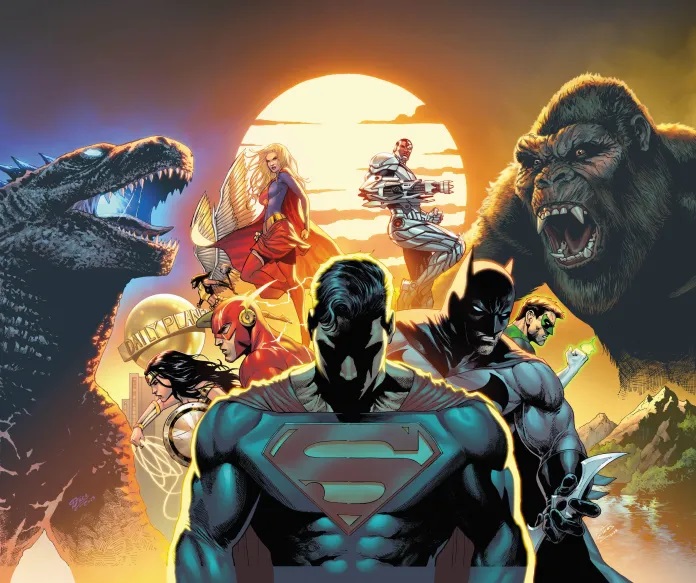 DC Comics revealed a collaboration with Legendary Entertainment for a 7-issue mini-series featuring a crossover of GIGANTIC proportions! 'Justice League vs. Godzilla vs. Kong' will be starting in October and you can see all the details and solicitation for issue #1 in our October Previews over on our Blog.
Legendary Entertainment's 'Monsterverse' shared a teaser trailer over on their YouTube channel and in an interview with Entertainment Weekly writer Brian Buccellato teased "There will be more monsters. I'm not allowed to say which, but Kong and Godzilla are not the only two giant monsters that the Justice League is going to have to face. Things are going to get crazy."
If you love your Kong & Kaiju, it looks like this may have some surprises in-store for you. Plus, who doesn't want to see Batman single-handedly pilot a giant Batman-styled mech to fist fight and wrassle everyones favourite destroyer/protector of Japan.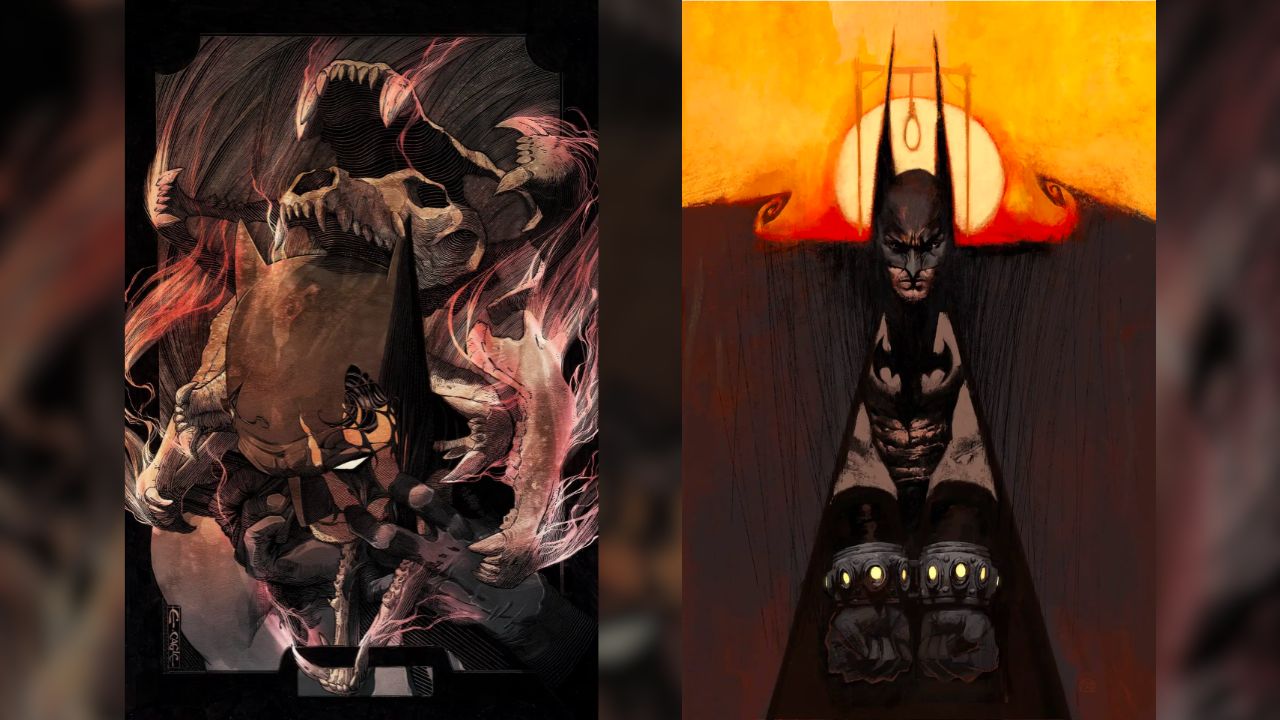 Batman is getting a Wild West story! The creative minds behind the recent success of the gothic opera style of the current 'Detective Comics' series are taking a little break, but Ram V will be joined by Dustin Nguyen & Jason Scott Alexander for a 4-issue arc from 'Detective Comics #1076' called 'Outlaw'! Look for more details in an upcoming Previews.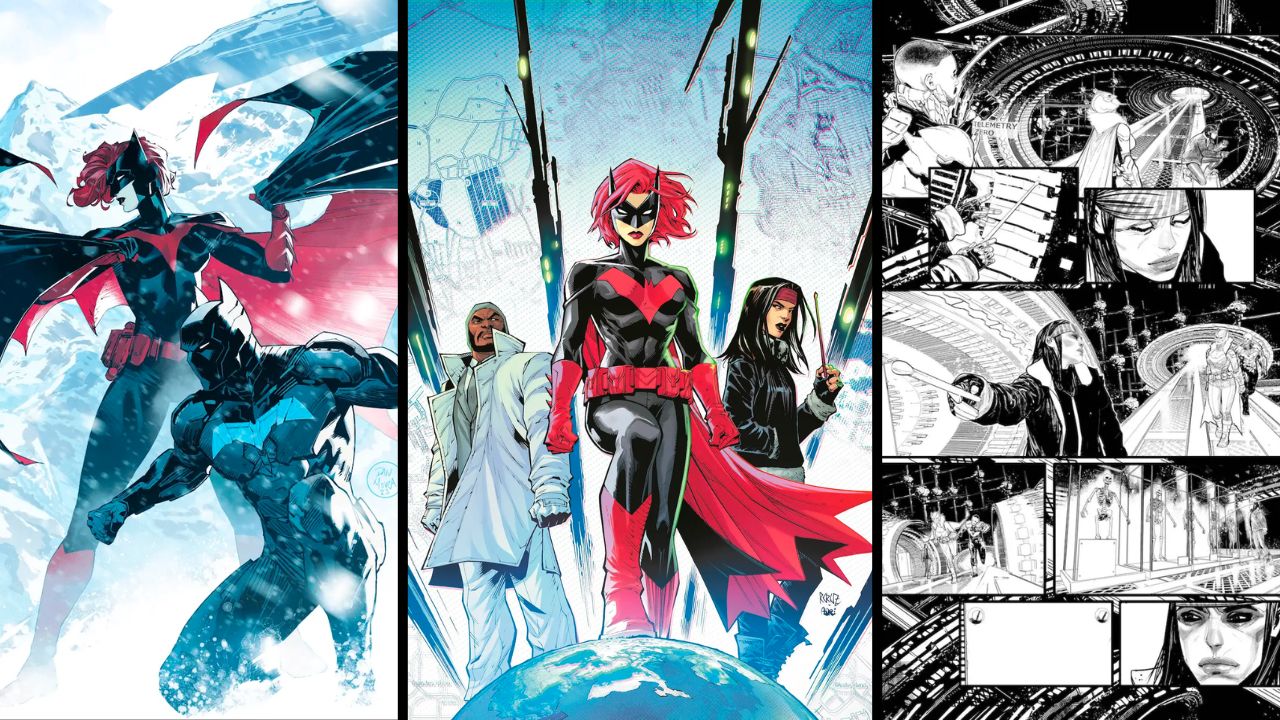 DC Comics revealed an exciting new limited series scheduled to start in November, 'Outsiders' featuring Batwoman and Batwing alongside a brand new version of The Drummer (who you might remember from a critically acclaimed series from the turn of the century). Pitched as a "weird pop-culture adventure", look for more info in the November Previews!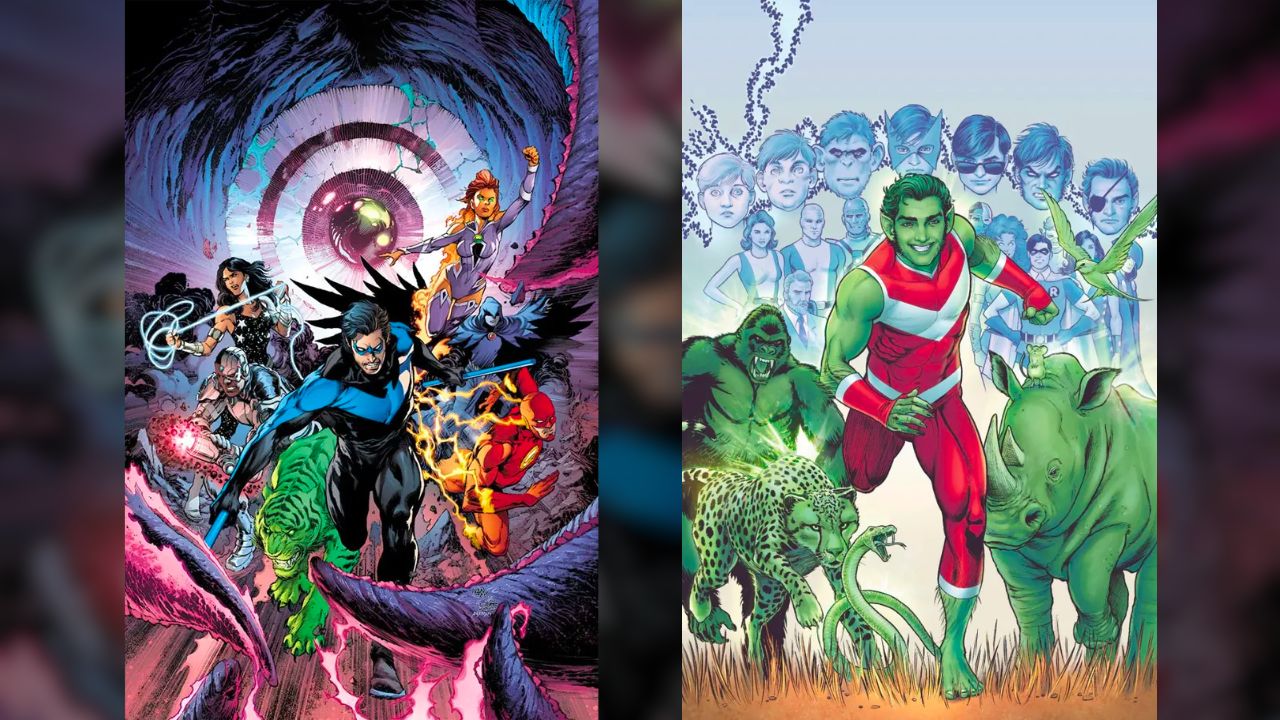 Team Blue have a big event spinning out of the current 'Nightwing' & 'Titans' series, with Tom Taylor & Ivan Reis releasing 'Titans: Beast World', look out for it in the November Previews! It's been described as "millions of people are transformed into rampaging anthropomorphic animals, including, naturally, plenty of heroes and villains." – Susana Polo (Polygon)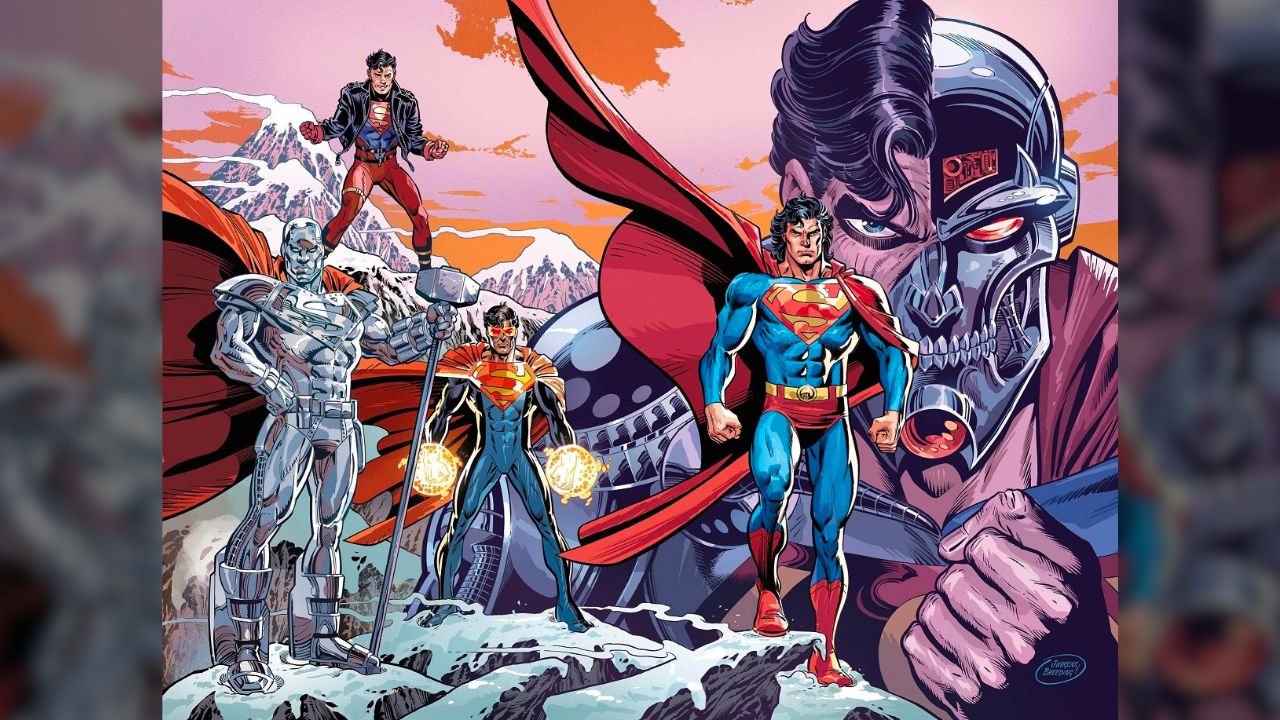 DC also revealed an upcoming special one-shot to celebrate the 30th Anniversary of THE MULLET! Wait, no sorry apparently it's actually called 'Return of Superman', featuring members of the 90's Superman creative teams. You can find more details in our DC Comics October 2023 Previews.
DC Comics are known for adapting some of their most iconic comics and graphic novels into animated films over the last 16 years. With some absolutely excellent standouts like 'Batman: Under The Red Hood' & 'The Flashpoint Paradox' and some real stinkers like 'Batman: The Killing Joke' they have been a real mixed bag, so anytime they announce a new adaptation it's worth keeping an eye on.
So at SDCC 2023 when they revealed they would be adapting two of their biggest stories of all time,  'Watchmen' & 'Crisis On Infinite Earths', the pressure is certainly on to deliver. Both films are now in production and you can look forward to watching them in 2024.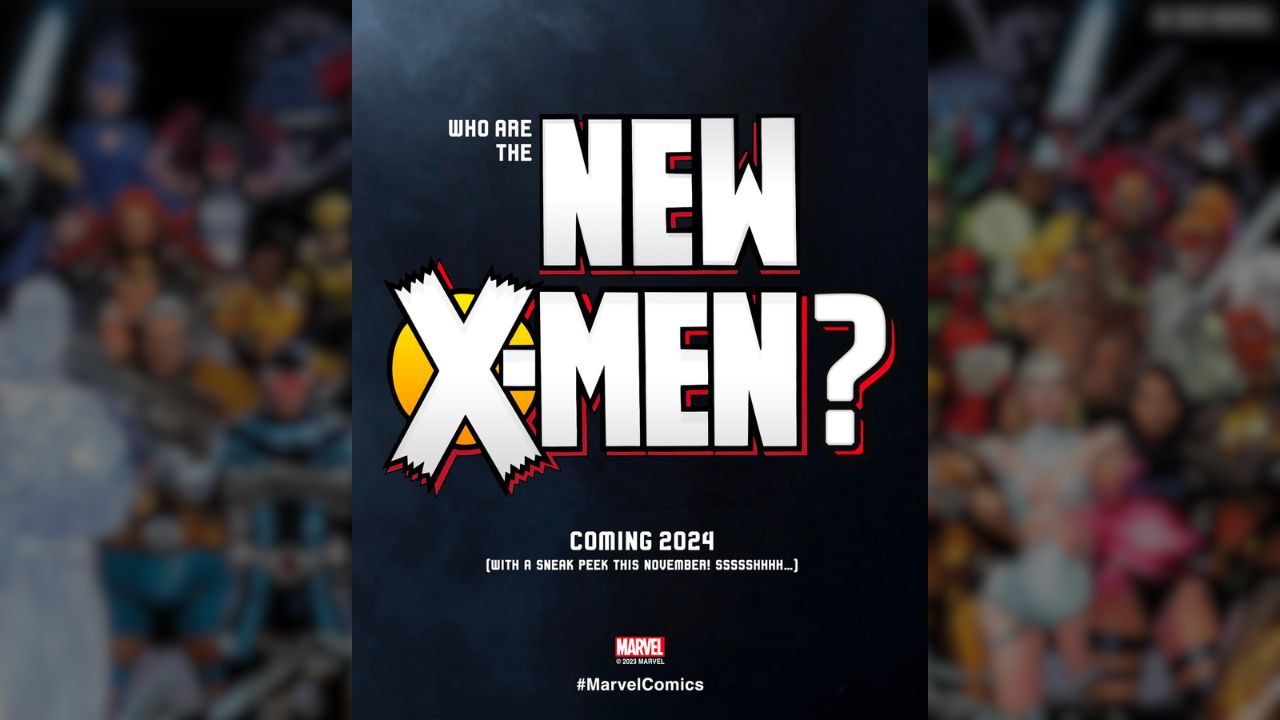 Marvel Comics are teasing big things for the mutants in 2024, with a tease of "Who Are The New X-Men?" and a sneak peek coming in November. The only thing we heard from the teaser was that the Krakoan Era of mutantkind is far from over, which makes a hell of a lot of business sense with Jonathan Hickman's run really being the success that brought the X-Men back to the A-List of the Marvel Comics publishing line.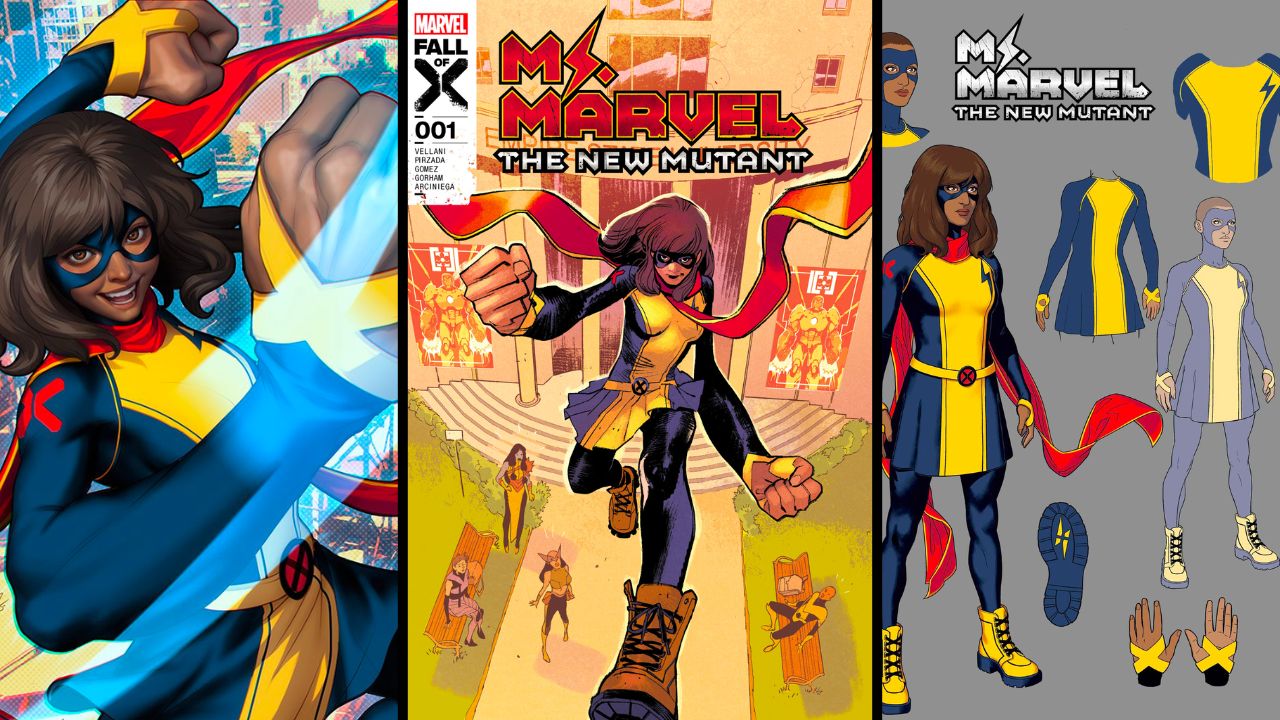 Ms Marvel finally has her official mutant status, with Marvel finally revealing the main cover to the 'Ms Marvel: The New Mutant' mini-series with the MCU's Kamala Khan (and self-proclaimed huge comic nerd) Iman Vellani officially co-writing the series! Read all the details in Marvel's article here!
At the 'Marvel: Next Big Thing' panel, the folks from Team Red revealed their next big comics crossover event arriving in November: 'Gang War'. Spinning out of 'Amazing Spider-Man', New York City is a mess of villains fighting villains, so Spidey leads a 48-hour long fight for peace alongside Miles Morales, She-Hulk, Daredevil & Spider-Woman. Look for more details in the upcoming November Previews!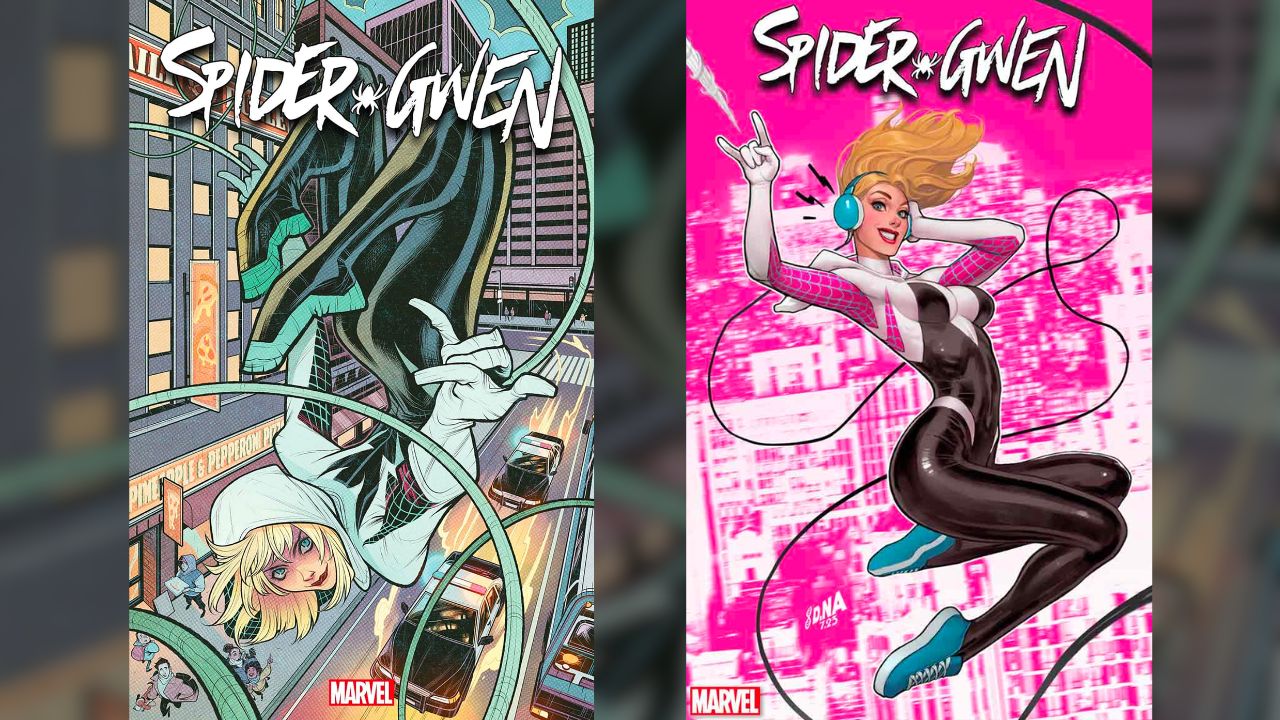 At the 'Women of Marvel' panel we got an early announcement of an upcoming mini-series starting in December from Melissa Flores & Enid Balam, 'Spider-Gwen: On Tour'. With absolutely gorgeous cover art shown off above, don't miss your ticket when more info arrives in the December Previews which should be here on Greenlight Comics Blog in October.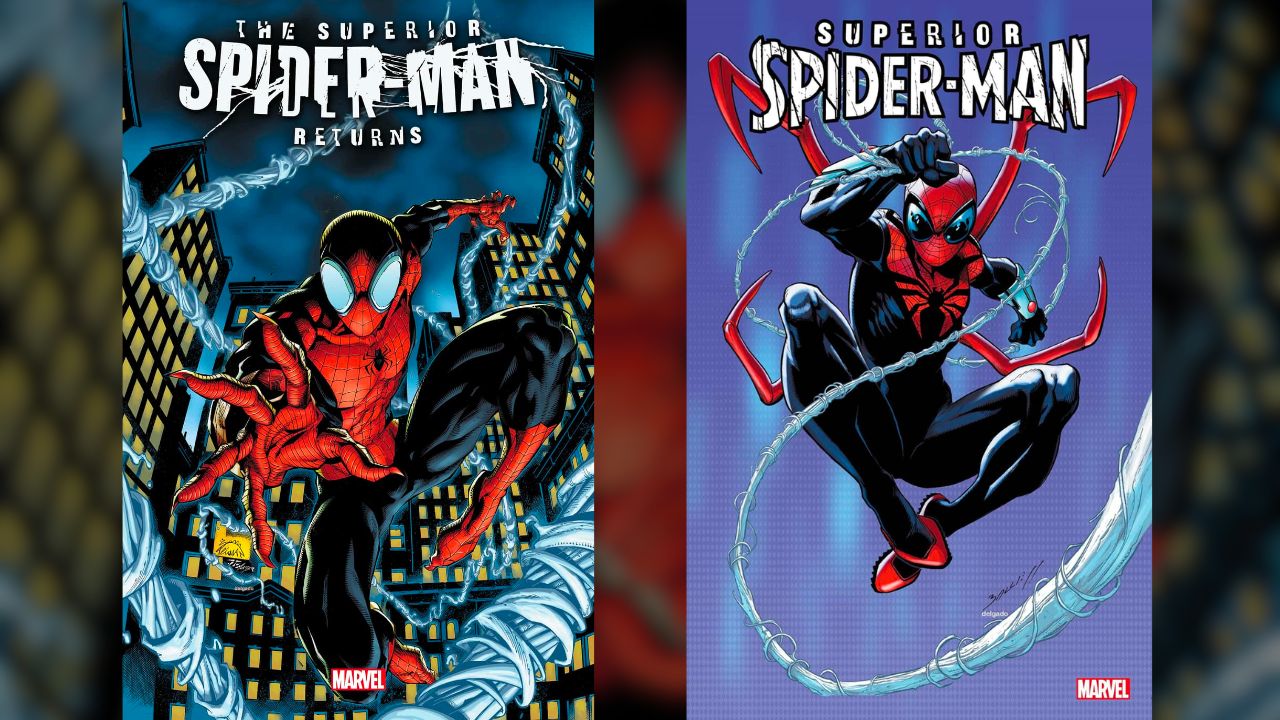 Marvel Comics have also revealed that 'Superior Spider-Man' is finally back, with a one-shot that you can already see in the October Preview Picks and a brand new ongoing series from Dan Slott & Mark Bagley beginning in November! Also look forward to a brand new villain who they have teased will be getting her revenge against Otto, Peter and more.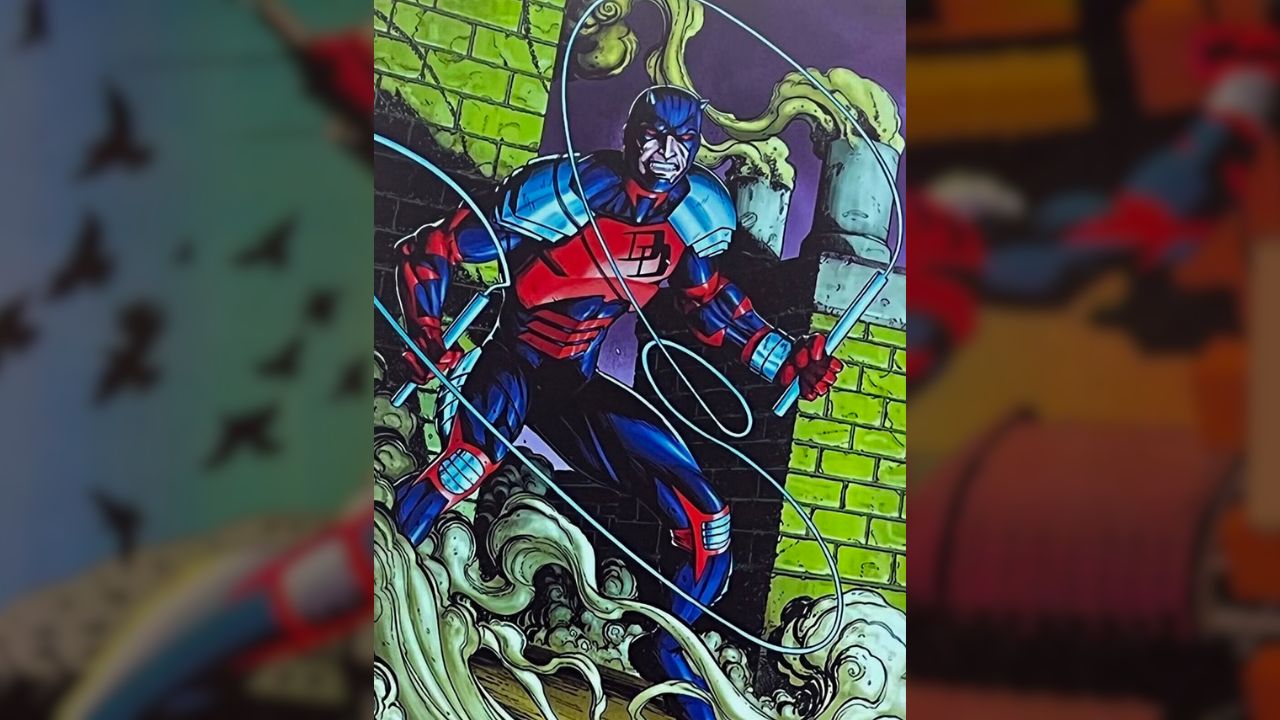 Daredevil will be getting a new mini-series in November, with D.G. Chichester, Netho Diaz and Mark Bagley diving into the dark with 'Daredevil: Black Armor'. Yes that's right, they are bringing back that divisive costume from Chichester's time on 'Daredevil' back in the 90's. Find further details in the November Previews.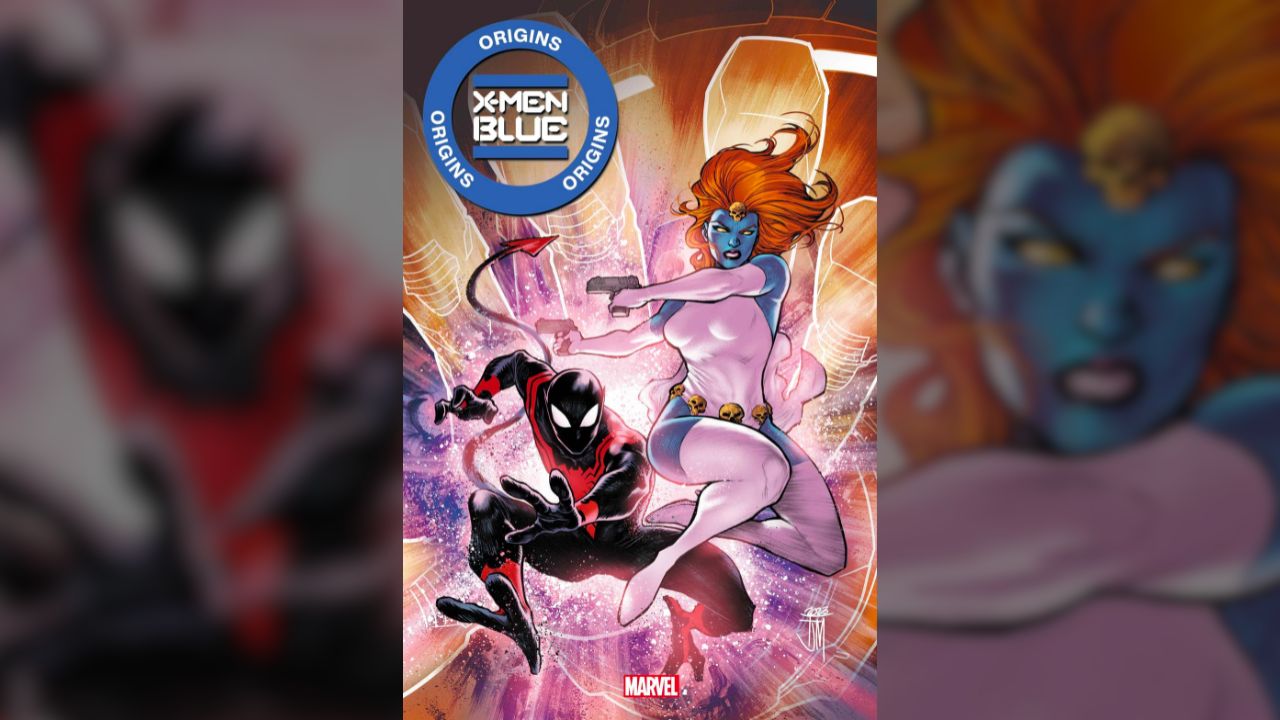 With 'Fall of X' coming to a close, however that will come to an end (based on the name, it's safe to assume not well!), we are getting a new one-shot delving into the history of Nightcrawler & Mystique in 'X-Men Blue: Origins' arriving in November.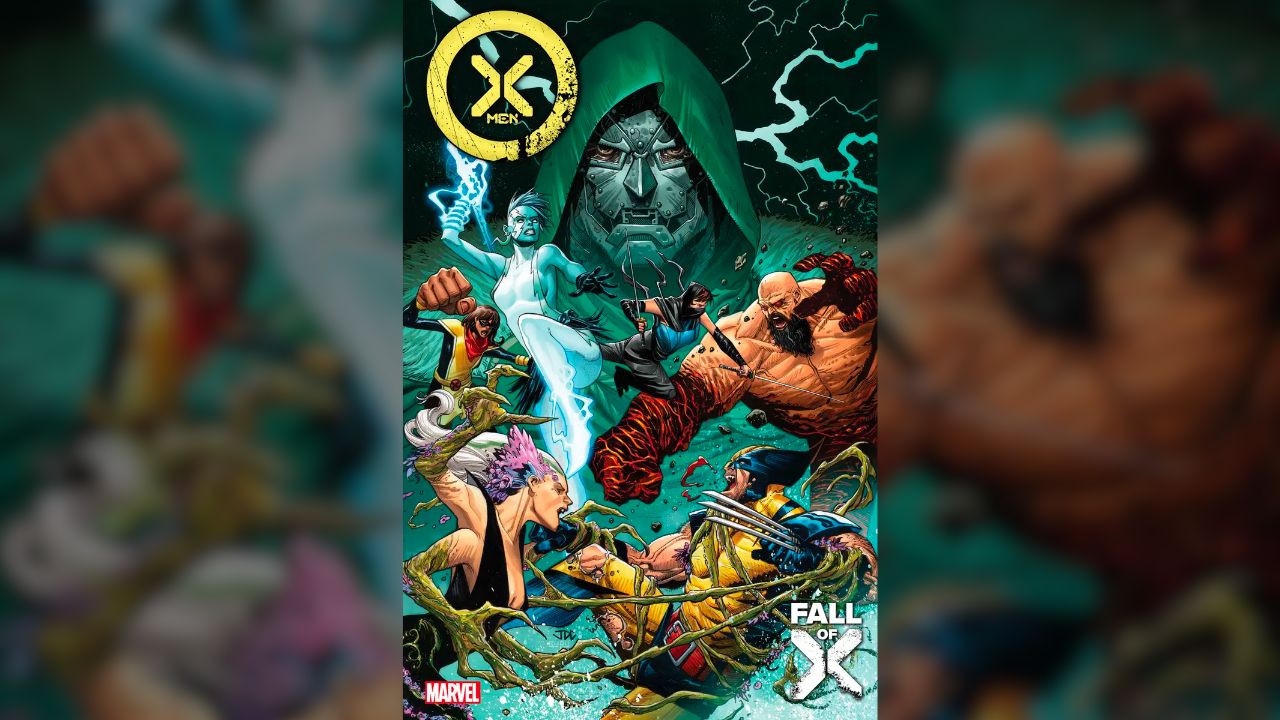 Speaking of X-Men, Doctor Doom will once again be leading his own team of mutants starting from 'X-Men #29' arriving in December from Gerry Duggan & Joshua Cassara. As part of the 'Fall of X' event and with the teasing of a new state of the X-Men in 2024, it's unlikely that this will last very long… but that's comics!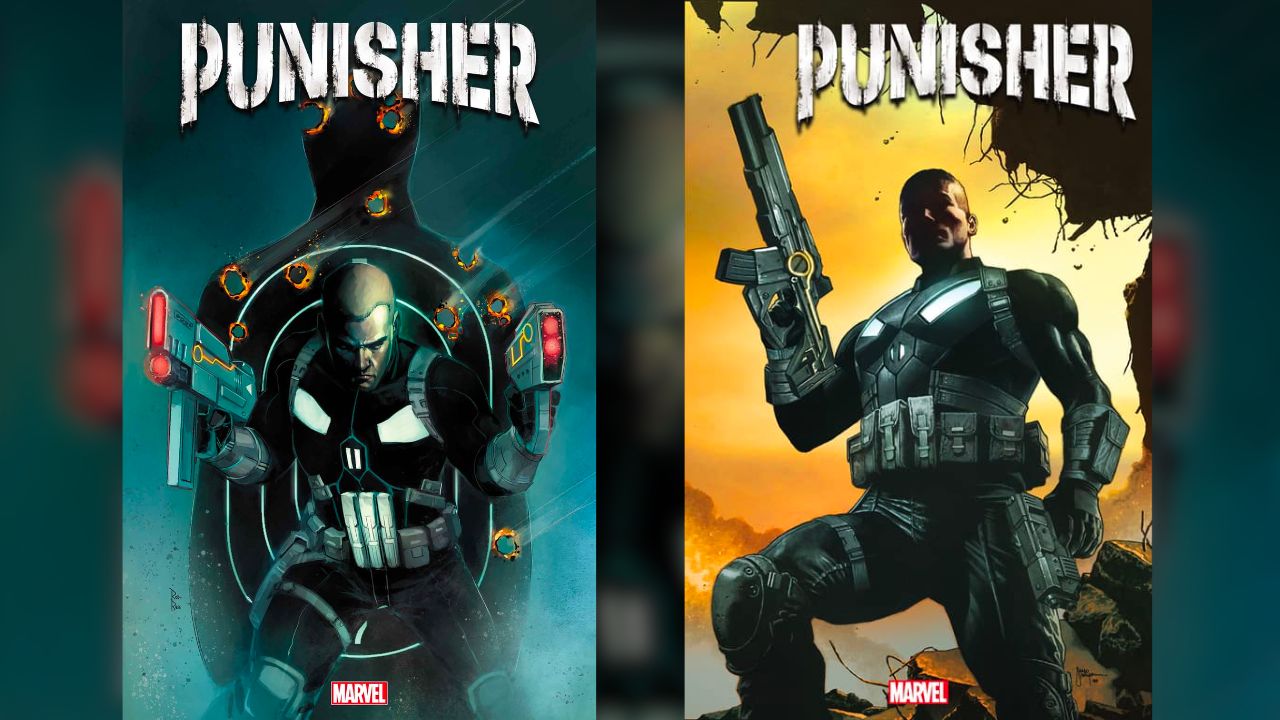 We have a brand new 'Punisher' series on the horizon with a new face in the mantle. A former black ops agent of SHIELD will be donning the black and white, with a new look skull (thank god) which makes me think of that video game franchise 'Crysis'. The series' writer David Pepose stated in the panel revealing the book that he "wanted to introduce the Danny Ketch to Frank [Castle's] Johnny Blaze". Look for more details in the upcoming November Previews.
And finally as a bonus bit of news from SDCC, 'Marvel's Spider-Man 2' from Insomniac Games for PlayStation 5 had a huge presence, holding panels and interviews along with revealing both a new story trailer and an awesome looking PS5 console & controller! I'm just super excited for this game to release later this year and wanted to share how good it looks!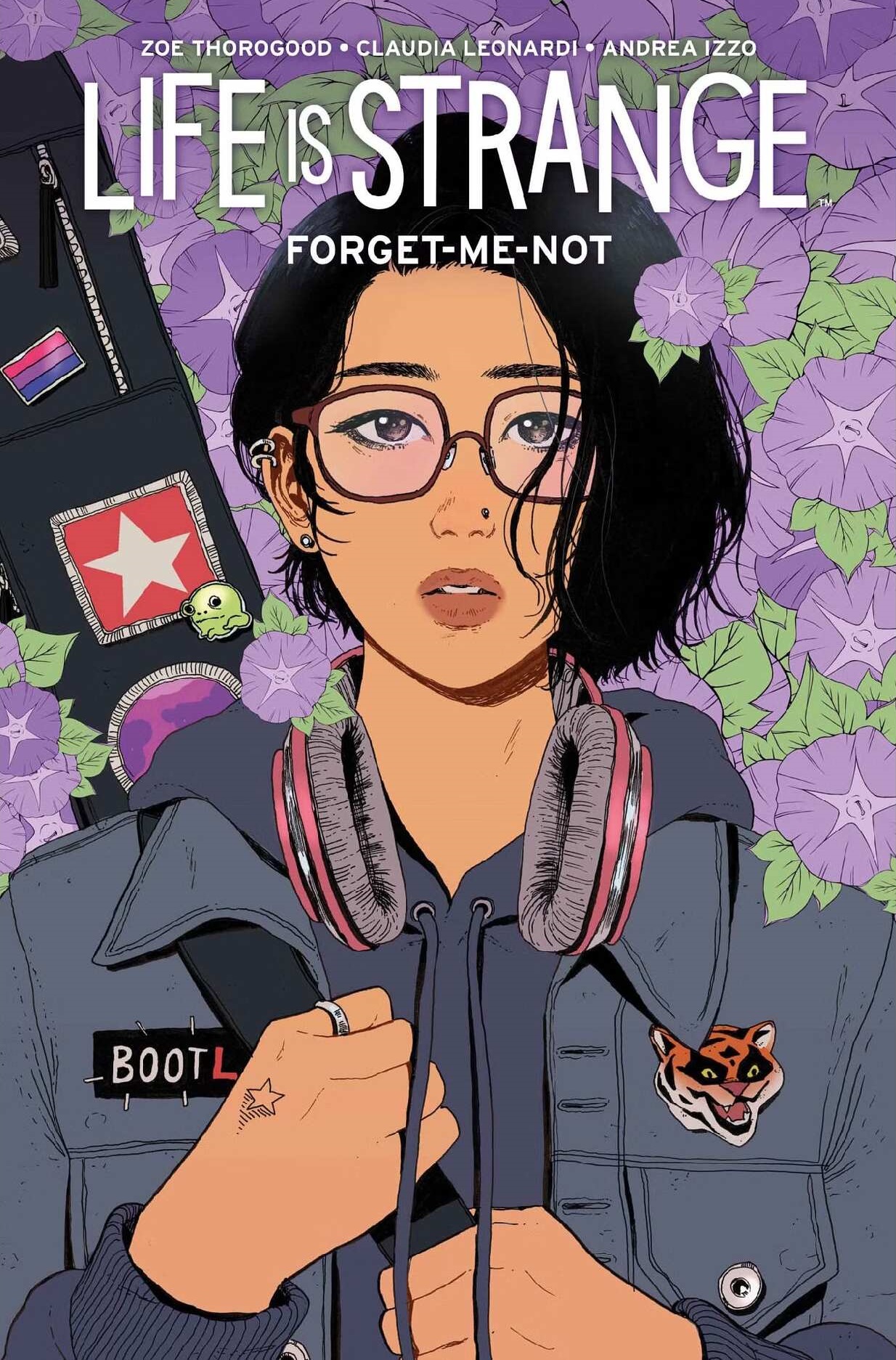 Zoe Thorogood, coming off some success at the Eisner Awards ceremony (read on further down the page for more details), was announced by Titan Comics to be taking the reigns on a brand new entry in the 'Life Is Strange' series! In December fans of the popular video game franchise and comics alike can look forward to issue #1 of 'Life Is Strange: Forget-Me-Not'! 
"It's difficult to emphasise how formative the original 'Life Is Strange' was for my teen years, I played it when I was 16 and remember falling in love with it instantly. I downloaded each episode on the day they came out. Even now, episode 2 is one of the most powerful game experiences I've ever had. Personally, 'Life Is Strange' has always been a series about misfits trying to find themselves and their crowd, with the superpowers being stand-ins for real life divergences we may have. Tonally, it has the perfect balance of whimsical and dark what-the-heck-ery that I adore in stories. I'm hoping 'Life Is Strange: Forget-Me-Not' will appeal to new and old fans alike, and have all the charm and heartbreak as the rest of the series." – Zoe Thorogood (Source: Square Enix)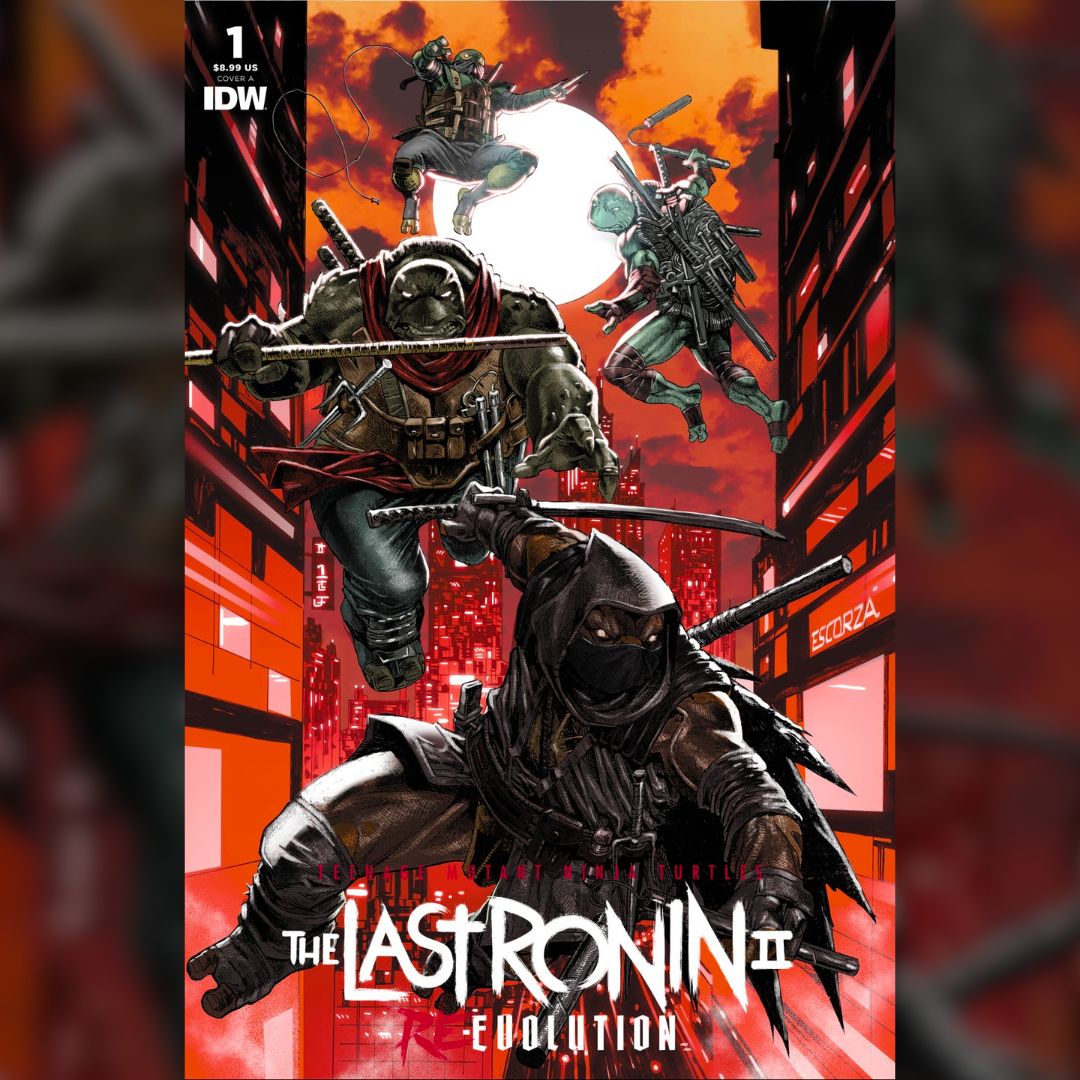 In a shock to absolutely nobody, in the wake of the wild success of 'Teenage Mutant Ninja Turtles: The Last Ronin' this past year, IDW have announced a sequel. 'Teenage Mutant Ninja Turtles: The Last Ronin II – Re-Evolution #1' will be officially solicited in the December Previews. After a Prequel was pumped out as quickly as possible to ride on the success of the original, it looks like IDW will be pushing this for as long as they possibly can.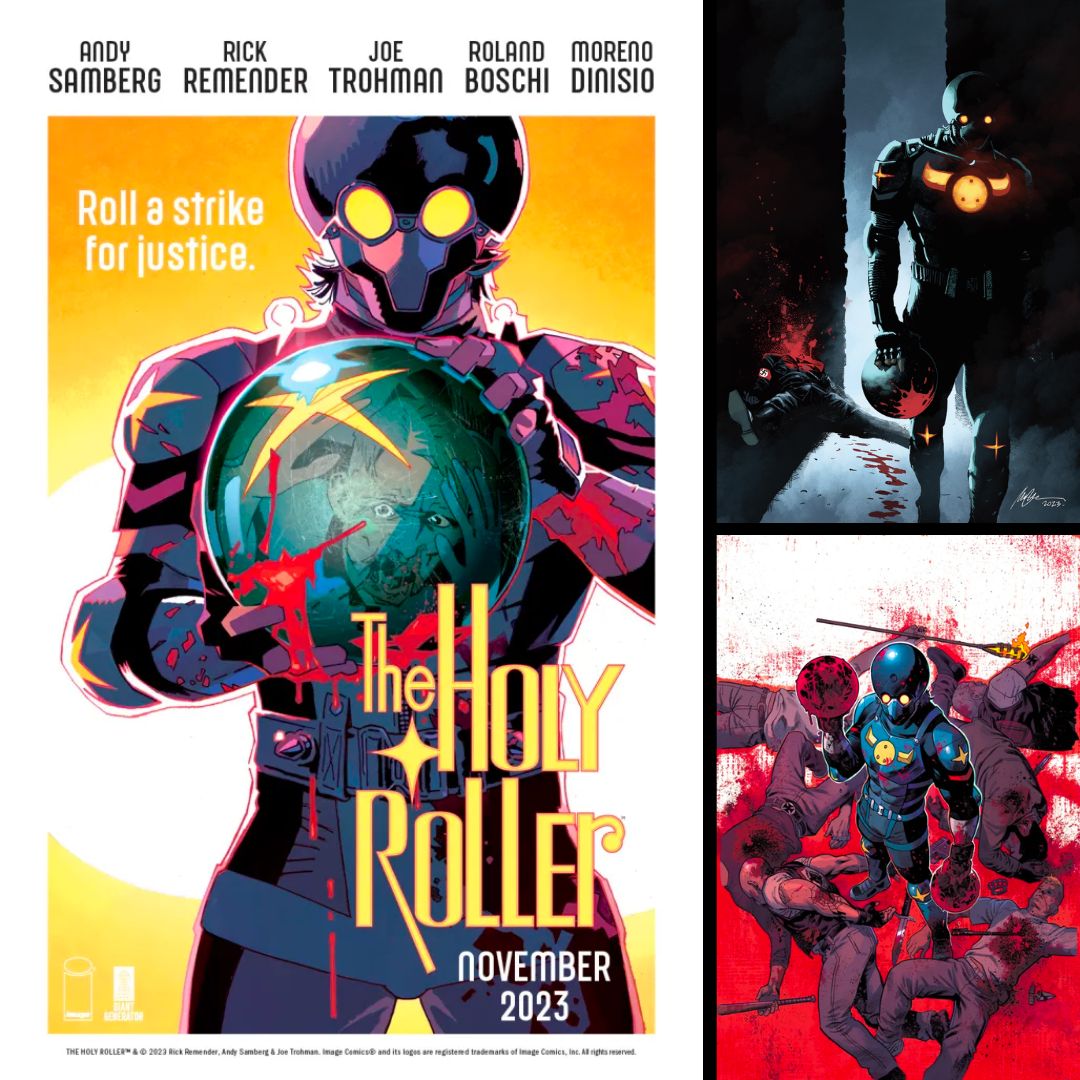 Image Comics have got some interesting names on an upcoming book about a bowling ball wielding vigilante who fights Neo-Nazis! If you aren't sold already, then check out these names on the creative team: Hollywood's Andy Samberg and Fall Out Boy's Joe Trohman! Easily the most random names possible, look for 'The Holy Roller' in the upcoming November Previews.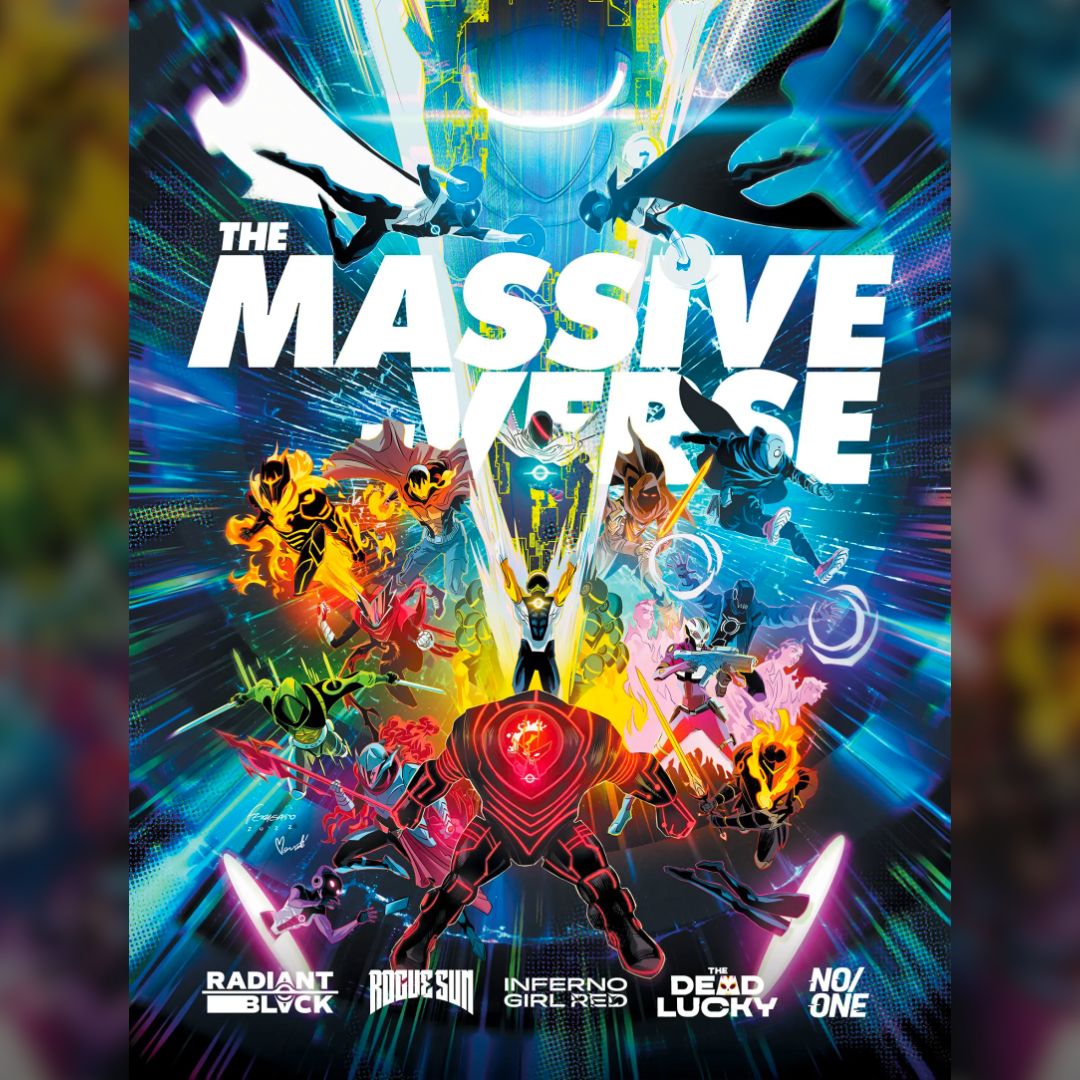 Also from Image Comics, they held a big panel with the creative teams behind the 'Massive-Verse'. If you are looking for a modern original universe of comics with a more adult take on 'Power Rangers'-esque heroes, jump onto 'Radiant Black' and the other 'Massive-Verse' books. No spoilers here, but they are doing some interesting things and have some big plans.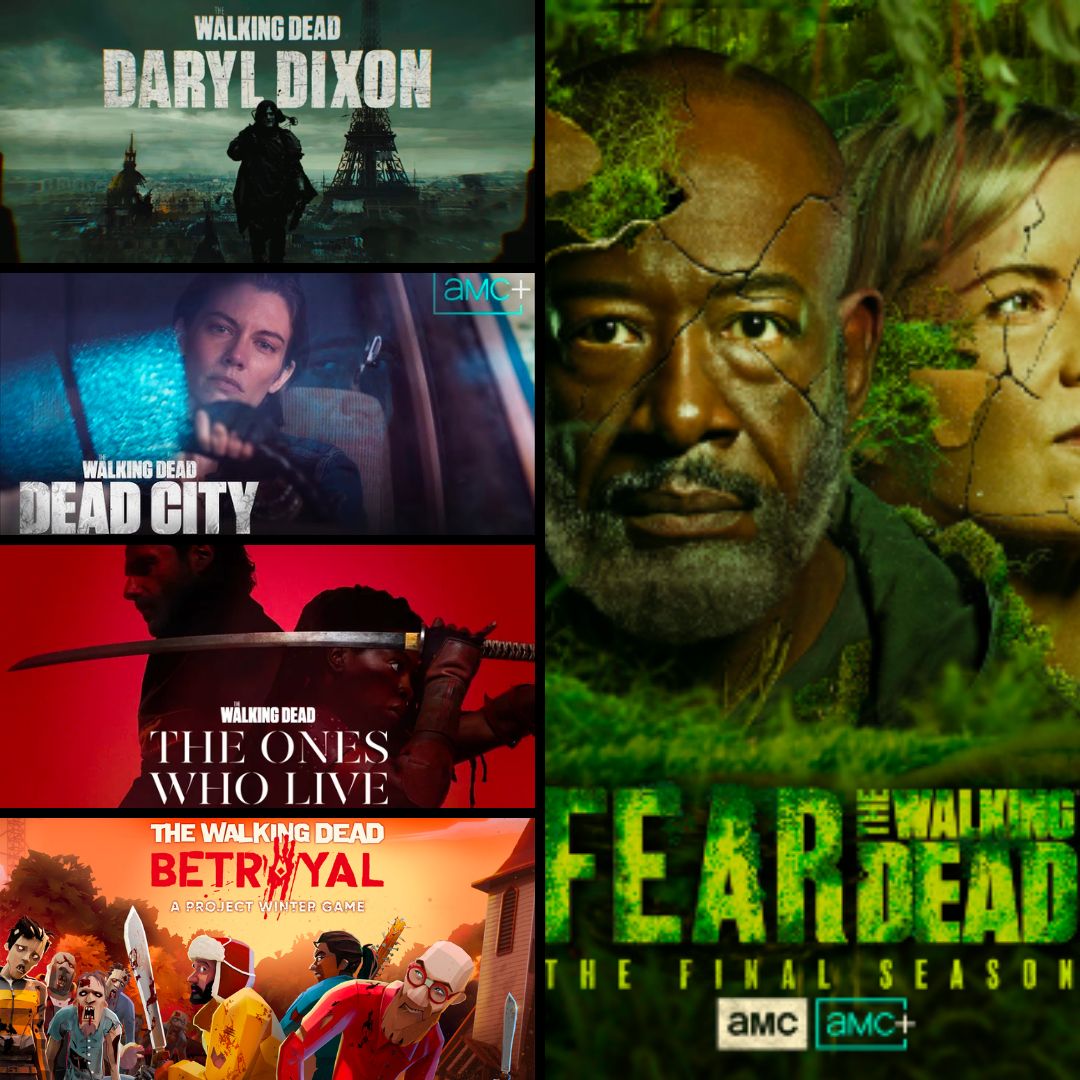 Not to put my personal opinion in here too much, but 'The Walking Dead' had a boat load of announcements, but I really could not care less. For the people who love it, I'm glad you have so much to look forward to but… I don't actually know anybody who still cares? People talk about Marvel-fatigue, but 'TWD' seems really oversaturated at this point.
After its announcement in 2019 and a delay in 2021, the anime adaptation of Junji Ito's 'Uzumaki' is finally back in the spotlight. We didn't get a release date, but we did receive a new trailer, so look out for a possible release in mid-late 2024.
And finally, we got an official trailer for Season 2 of 'Invincible', due for launch on November 3rd. Plus they revealed a surprise special on the origins of Atom Eve to help get you back in the mood for the series!
The 2023 Eisner Awards Highlights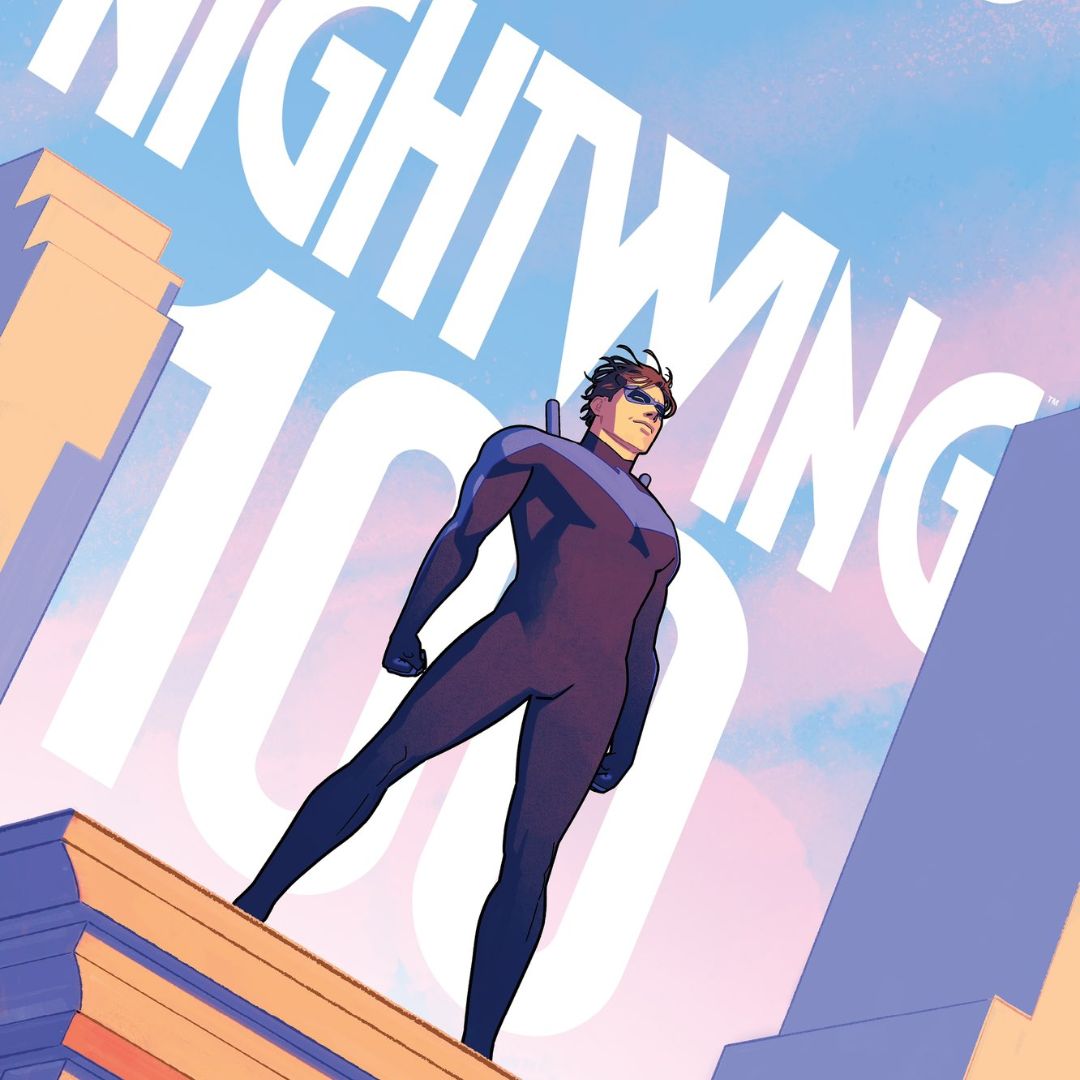 In a completely stacked list of nominees (that included two James Tynion IV books), Best Continuing Series was won by Tom Taylor & Bruno Redondo's 'Nightwing'.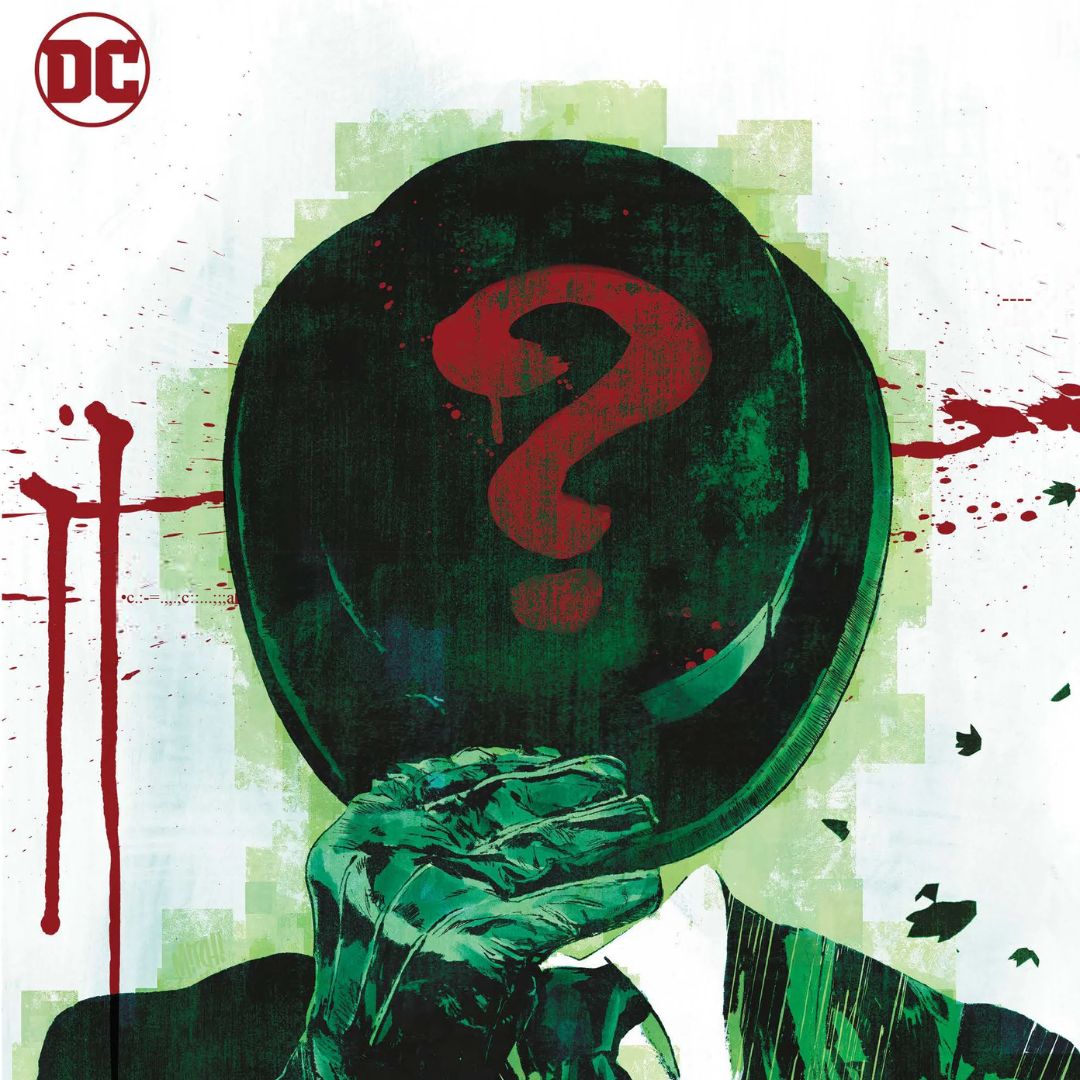 'Batman: One Bad Day – The Riddler' by Tom King & Mitch Gerads won Best Single Issue/One-Shot. You can pick up this one at Greenlight Comics, along with all the other 'Batman: One Bad Day' one-shots in nice little hardcovers.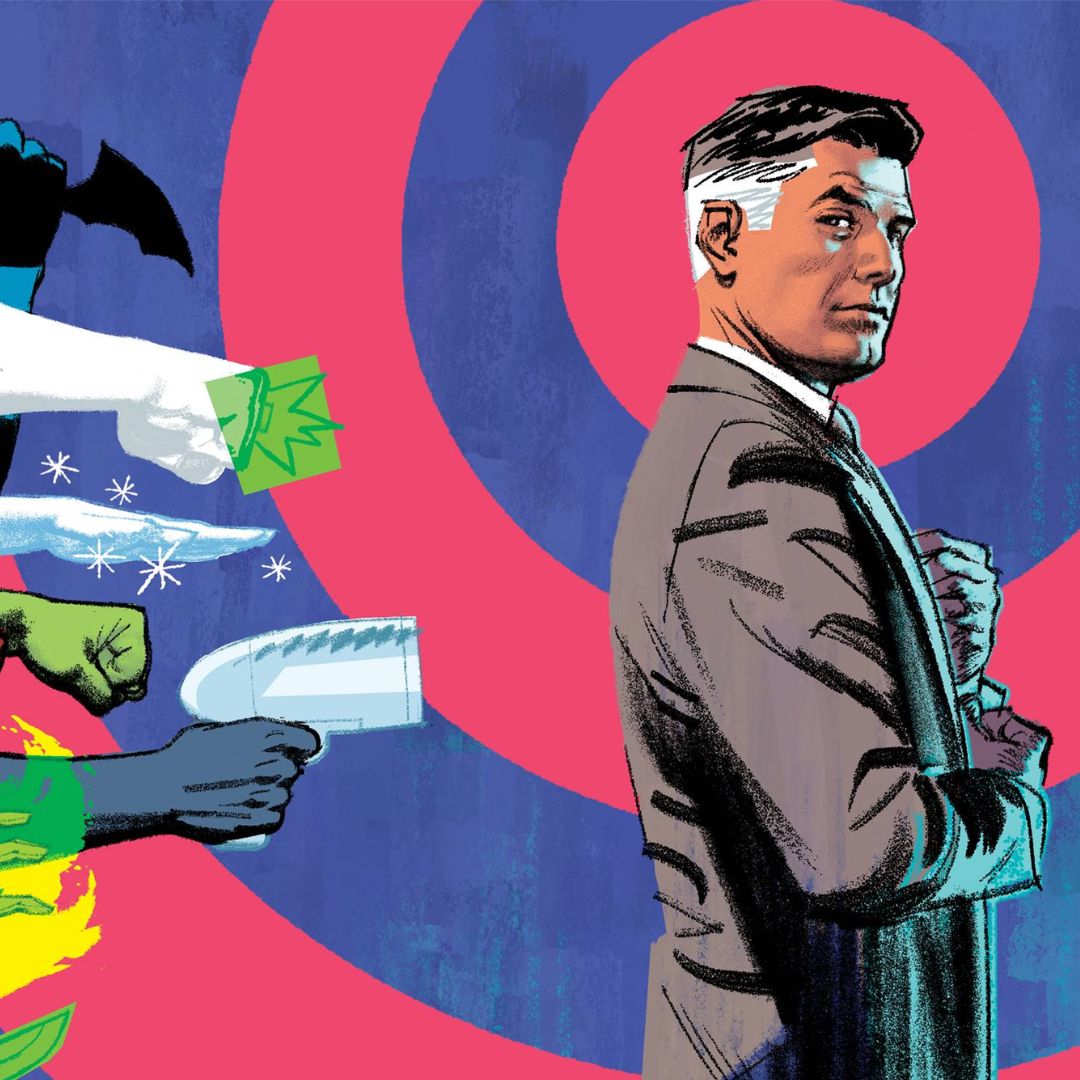 Tom King & Greg Smallwood won Best Limited Series with 'The Human Target', with Smallwood also winning Best Penciller/Inker.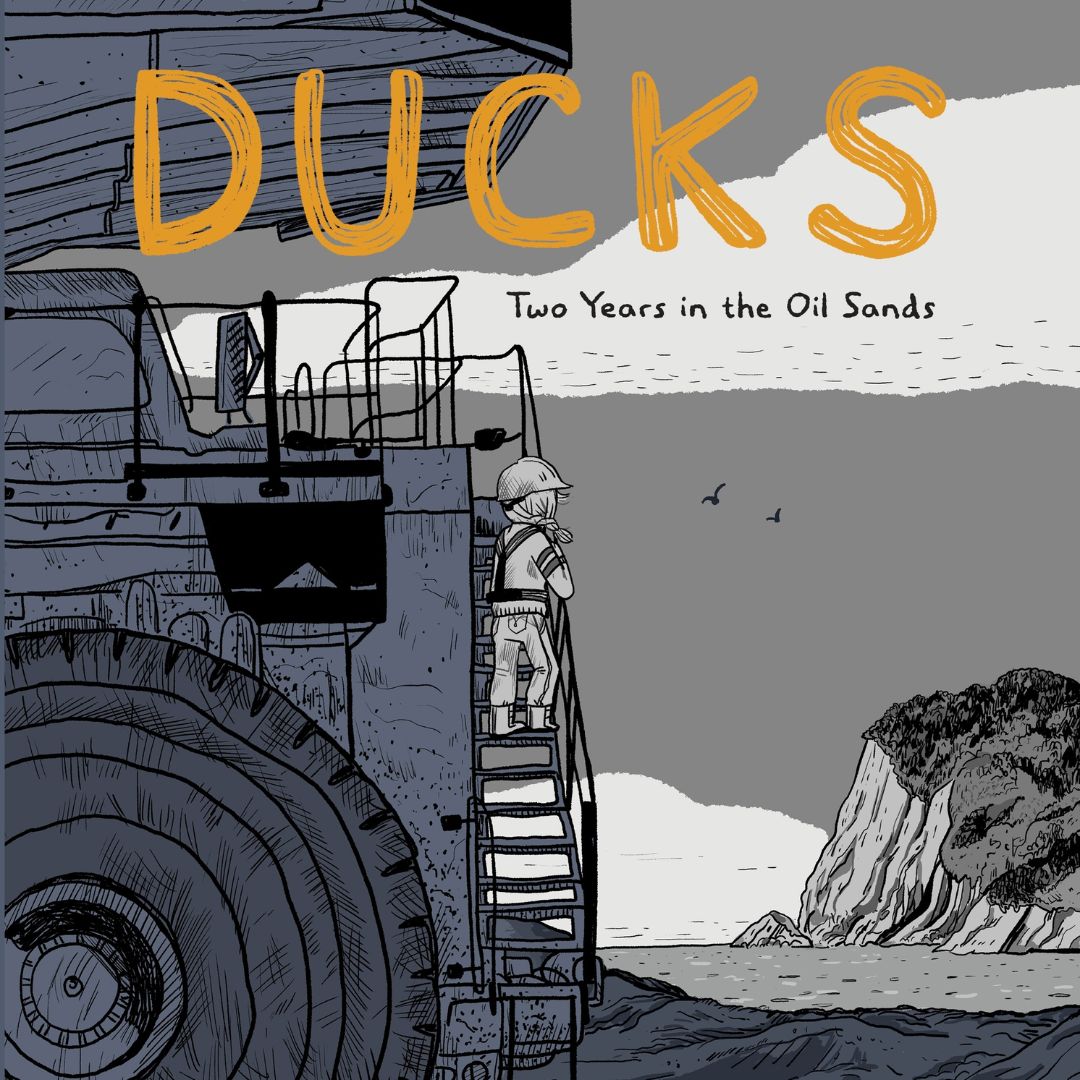 Best Graphic Memoir was unsurprisingly won by Kate Beaton with their latest release, 'Ducks: Two Years in the Oil Sands'. She also won Best Writer/Artist.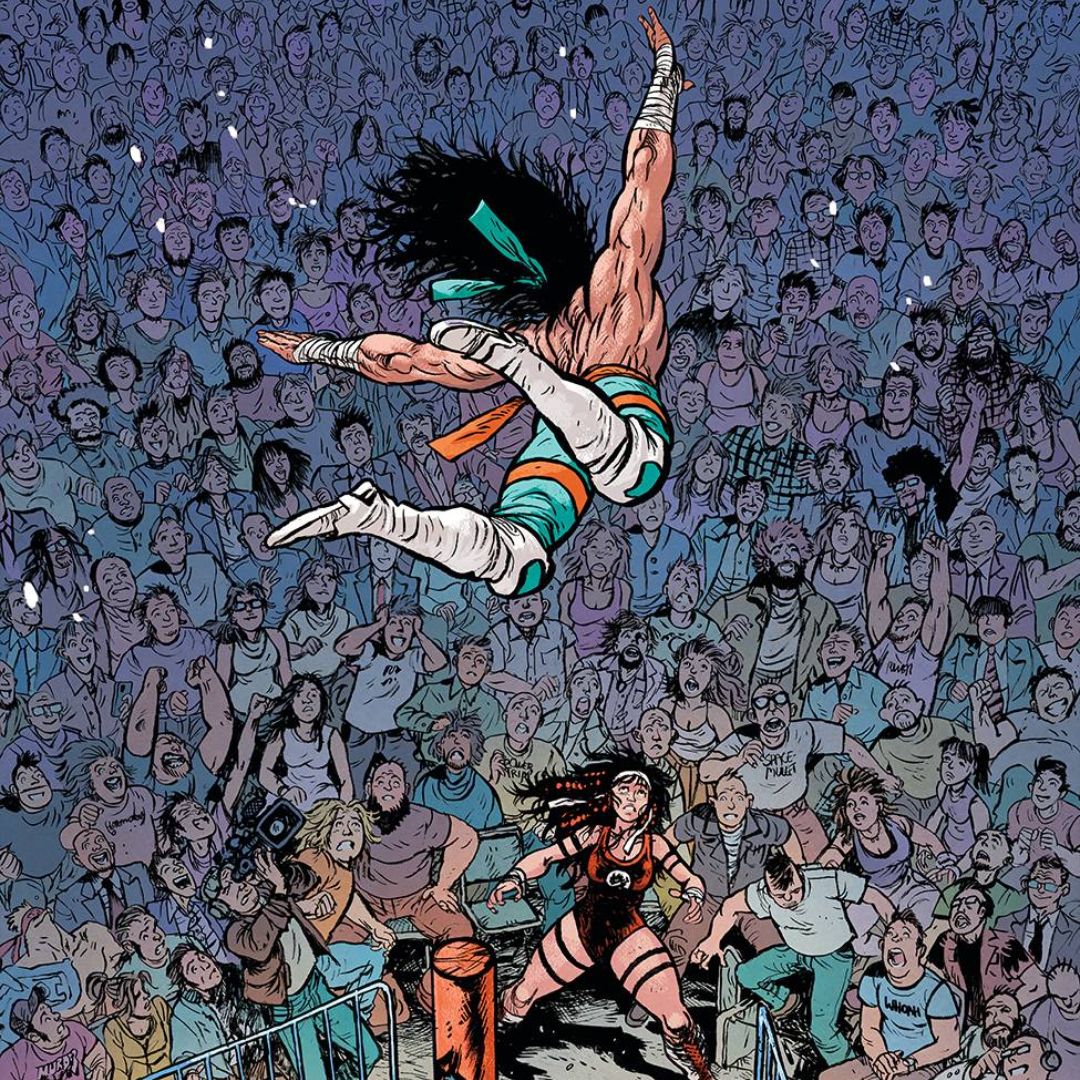 Best Publication for Teens (13-17) was awarded to 'Do A Powerbomb!' by Daniel Warren Johnson, who is about to release the new 'Transformers' series from Image Comics!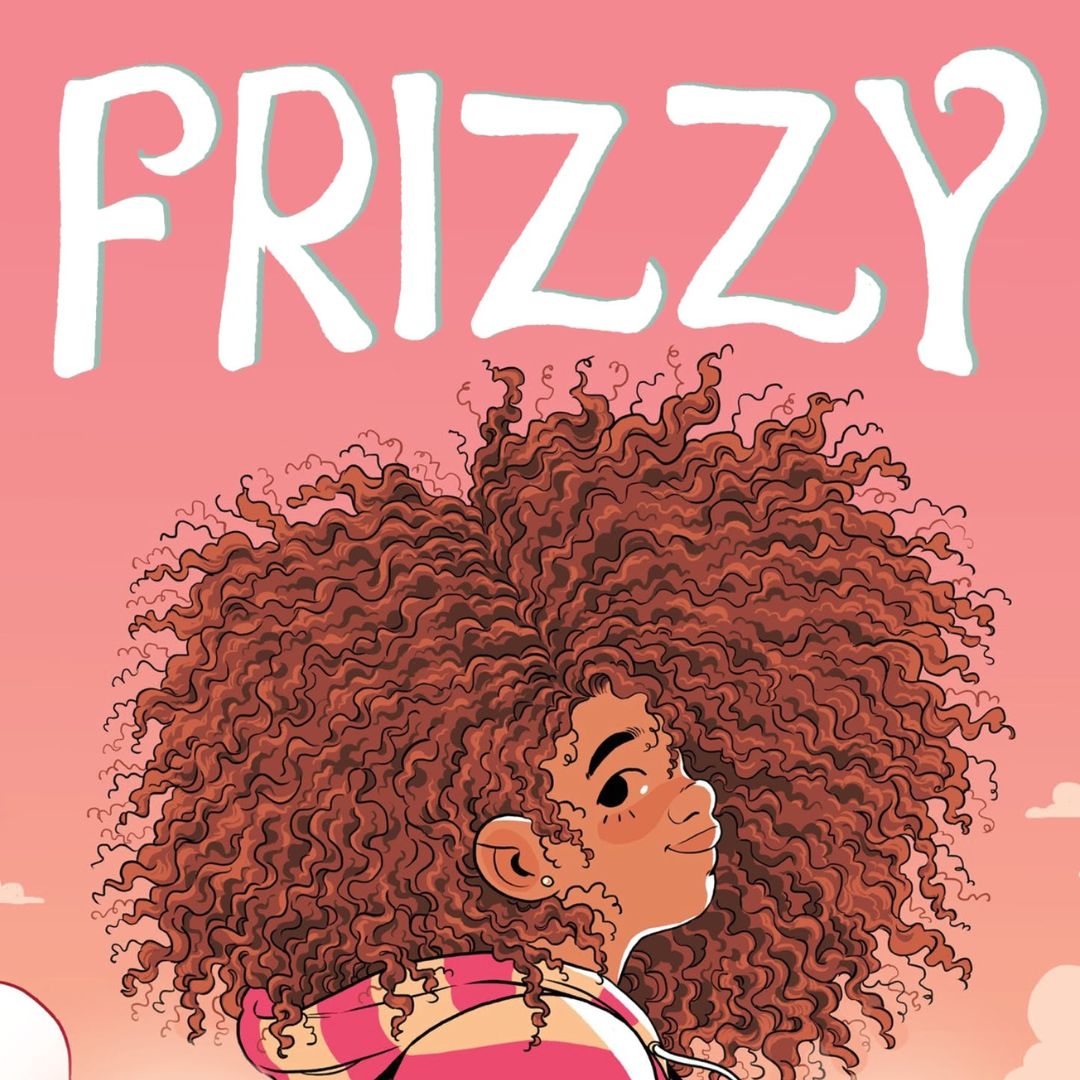 Best Publication for Kids (9-12) was won by Claribel A. Ortega & Rose Bousamra's 'Frizzy'.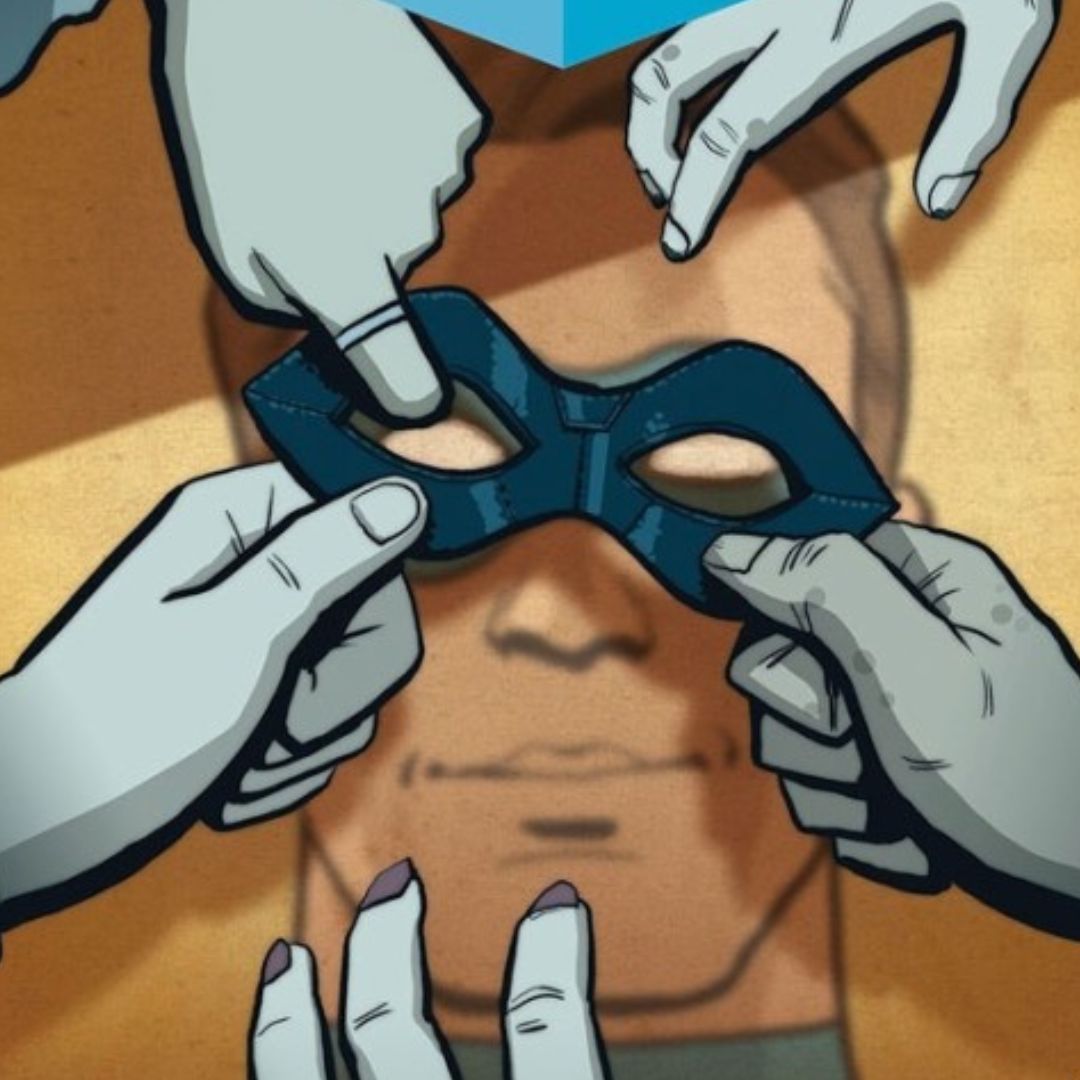 Chip Zdarsky, who has been on fire lately with huge success with 'Daredevil' & 'Batman', won Best New Series with 'Public Domain'.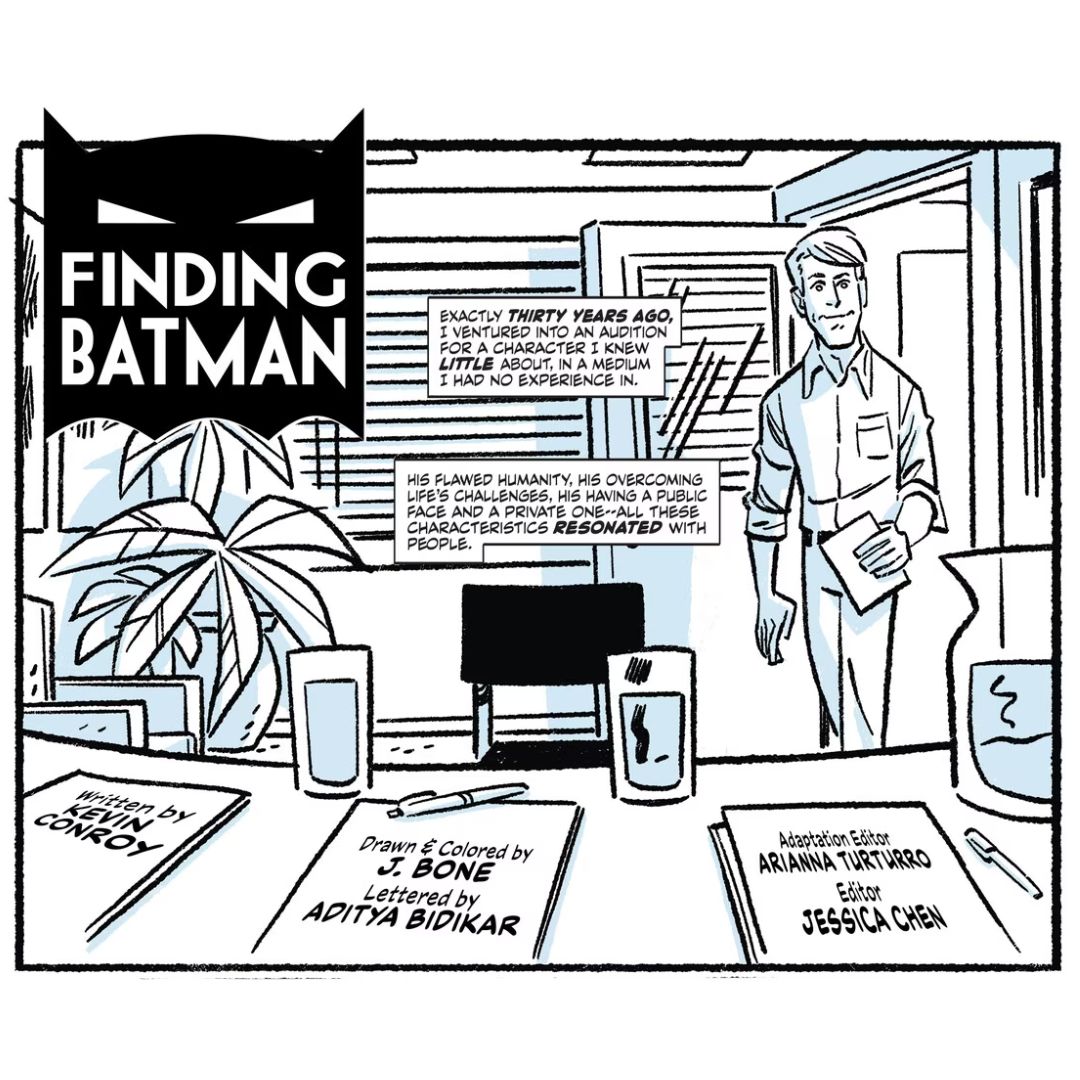 Kevin Conroy's 'Finding Batman' (from 'DC Pride 2022') won Best Short Story. It is a truly great story and honours how wonderful Conroy was, Rest In Peace and congratulations Kevin.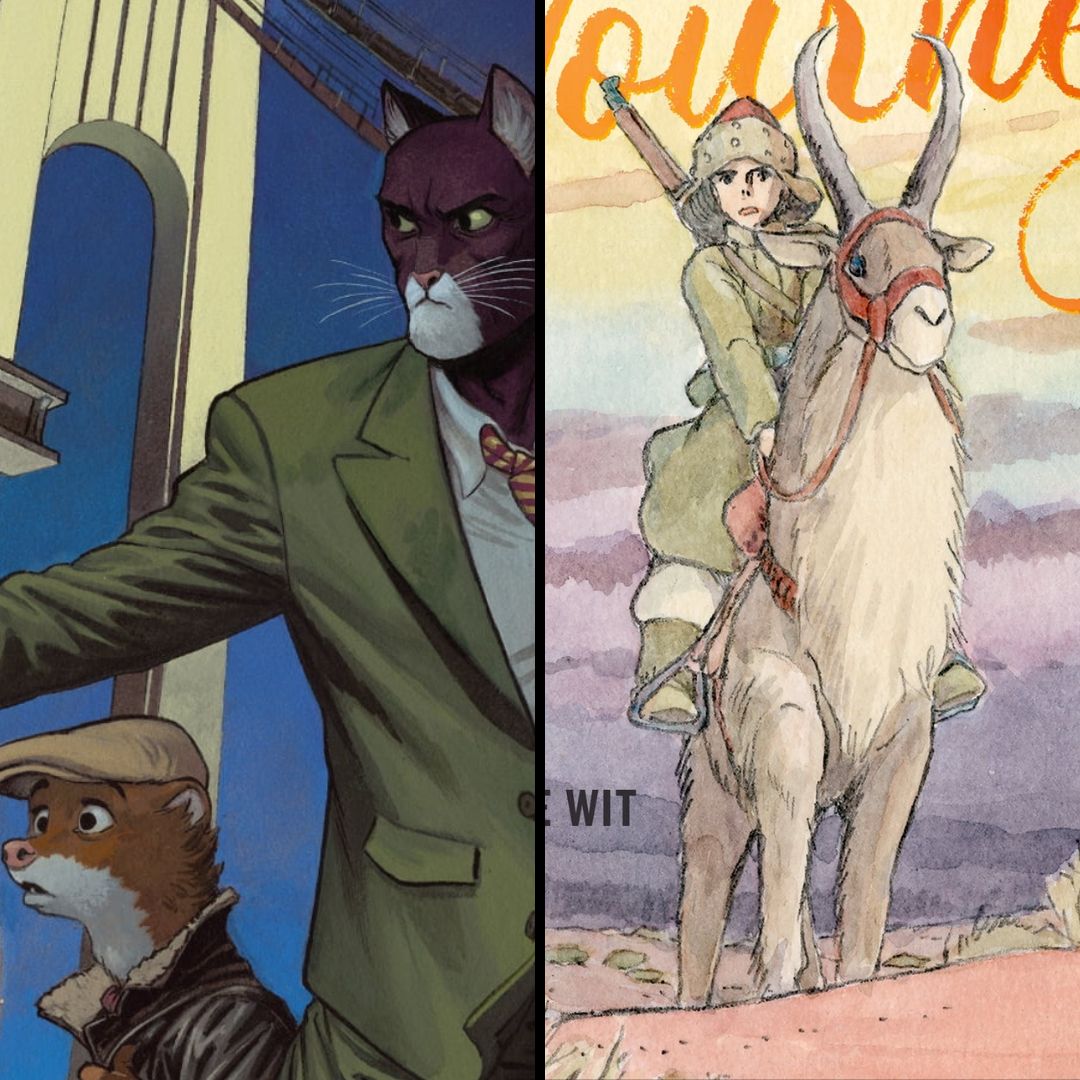 Best US Edition of International Material (European & Asian) went to 'Blacksad: They All Fall Down Part 1' & 'Shuna's Journey' respectively.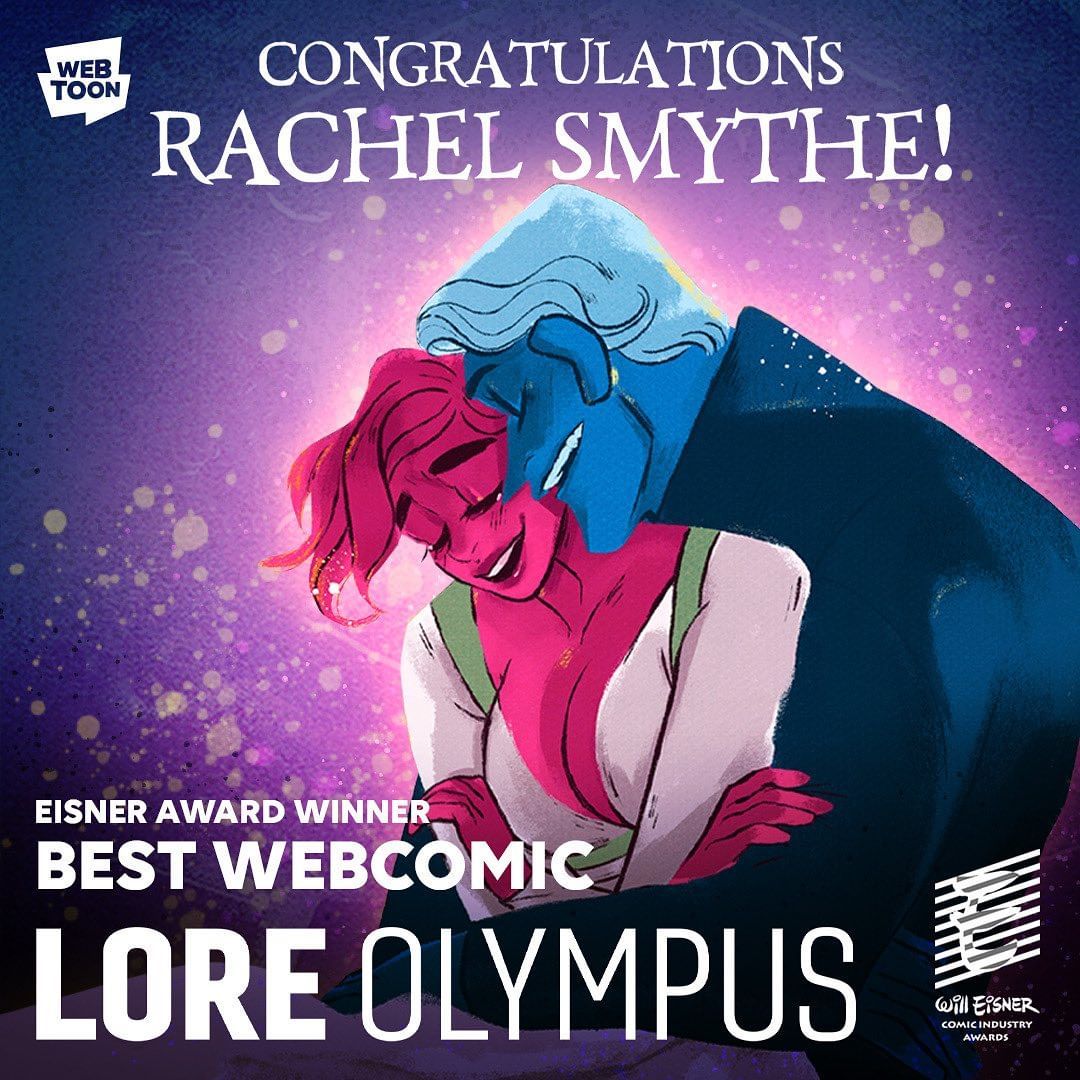 Best Webcomic was once again won by Rachel Smythe's Webtoon series 'Lore Olympus'. Now available as physical graphic novels, pick up these truly gorgeous books!
That's it for San Diego Comic Con 2023! Saw something you'd like us to order in for you? Make sure to let us know so you don't miss out!
If you like seeing this format on the Greenlight Comics Blog, please do let us know and what else you would like to see from us in the future. On a very truthful note, social media is a real mess lately, so we are going to be putting more effort into our weekly New Comic Book Day newsletter and our Blog & Reviews pages. 
Happy Reading 💚